033: Discovering Pura Vida
Discover Costa Rica's beauty and culture. Journey from Rio Perdido's hot springs to Nosara's seas, and Diamante Valley's waterfalls. Uncover sustainable living and eco-designs, and delve into local arts, culture, and community. Ideal for travelers, expats, and project builders.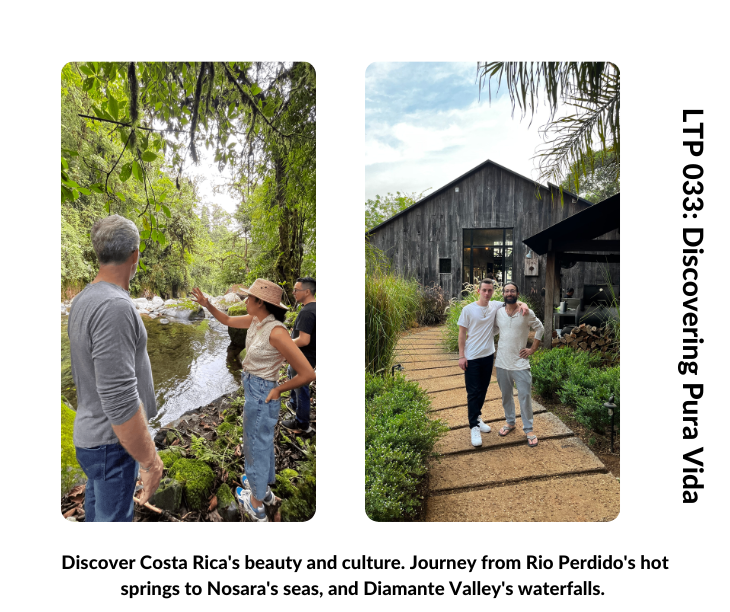 Table of Contents
Hola Amigos,
We've got a fun one to enjoy today - travels all over the country from the turquoise Hot Springs at Rio Perdido to adventures on the open seas in Nosara, and finally to complete a most epic experience, we'll venture to the south, to explore the waterfalls of the Diamante Valley and pure rivers of Mount Chirripo. Since I cover a lot of beach travels, we'll get to see some mountain living at its best in this edition and some off the beaten path adventures. If your curious about living or building a project in Costa Rica, its important to thoroughly travel around the country to feel the different regions and communities. I've been here 18 years and am still constantly discovering. This edition of the newsletter will share some of the most recent discoveries and insights during my travels around the country.
One of the big topics being discussed around the country, is the integration and integrated cooperation of foreigners and locals and more sustainable ways to develop the tourist and residential sectors in the country, which are currently experiencing an unprecedented boom in popularity. Towns like Santa Teresa and Nosara have seen prices in land spike, an influx of new wealth and construction, and not a lot of infrastructure to support this much development. So we even if we are moving to live in nature, and for community and peace, we have to look at the context of what impact we individually and collectively are having on our local community. This is no simple issue with a clean cut solution, its a process, a dialogue. It requires learning the language, making friends, asking questions - becoming curious and involved in community vs a place or object to extract value from. Its not a country thats one big retreat for foreigners, its a complex ecosystem of people, relationships, history...
How do I integrate? Great question. Choose a cause. Get involved in arts and culture locally, education programs, food resilience, water and energy, regeneration and sustainability initiatives. What motivates you or gives you a sense of excitement or purpose thats beyond you? What's slightly inconvenient and requires a stretch? What gets you working on projects with locals for a mutual interest?
Okay now, lets get to the adventure and don't think I've forgotten some epic eco-designs and architecture. This time, all shot by me from this current round of travel. Hope you enjoy!
Here's What I Want to Share This Week:
1. Nosara & Rio Perdido - Guanacaste (North West Coast)
The North West Coast of the country is known as "Guanacaste" - cowboy country. Although Nosara is a more well known beach town, many others like Liberia and Bagaces are local staples.
Deep inside a mars like habitat in a dry tropical forest, lays a hidden river that taps into volcanic veins and creates a unique natural phenomenon known as Rio Perdido Hot Springs. A light touch eco-resort sits perched up on stilts with minimalist modular cabins and the deepest respect for nature and the local habitat. I got to enjoy some time with my nephew this week - and showed him a bit of the Pura Vida. This place is a jaw dropper for me each time!
2. Diamante Valley & Chirripo - San Isidro (South Pacific)
Costa Rica's Southern Zone is stunning. The mountains of Tinamaste and the Diamante Valley are known for the crystal clean waters of the Baru River and others that feed this energy and resource rich area with life. Quite a community has formed here, a thriving organic market, crypto payment accepted almost in every local store and vendor (its pretty insane), events, art, culture and amazing humans. This area is rich in water and good humans!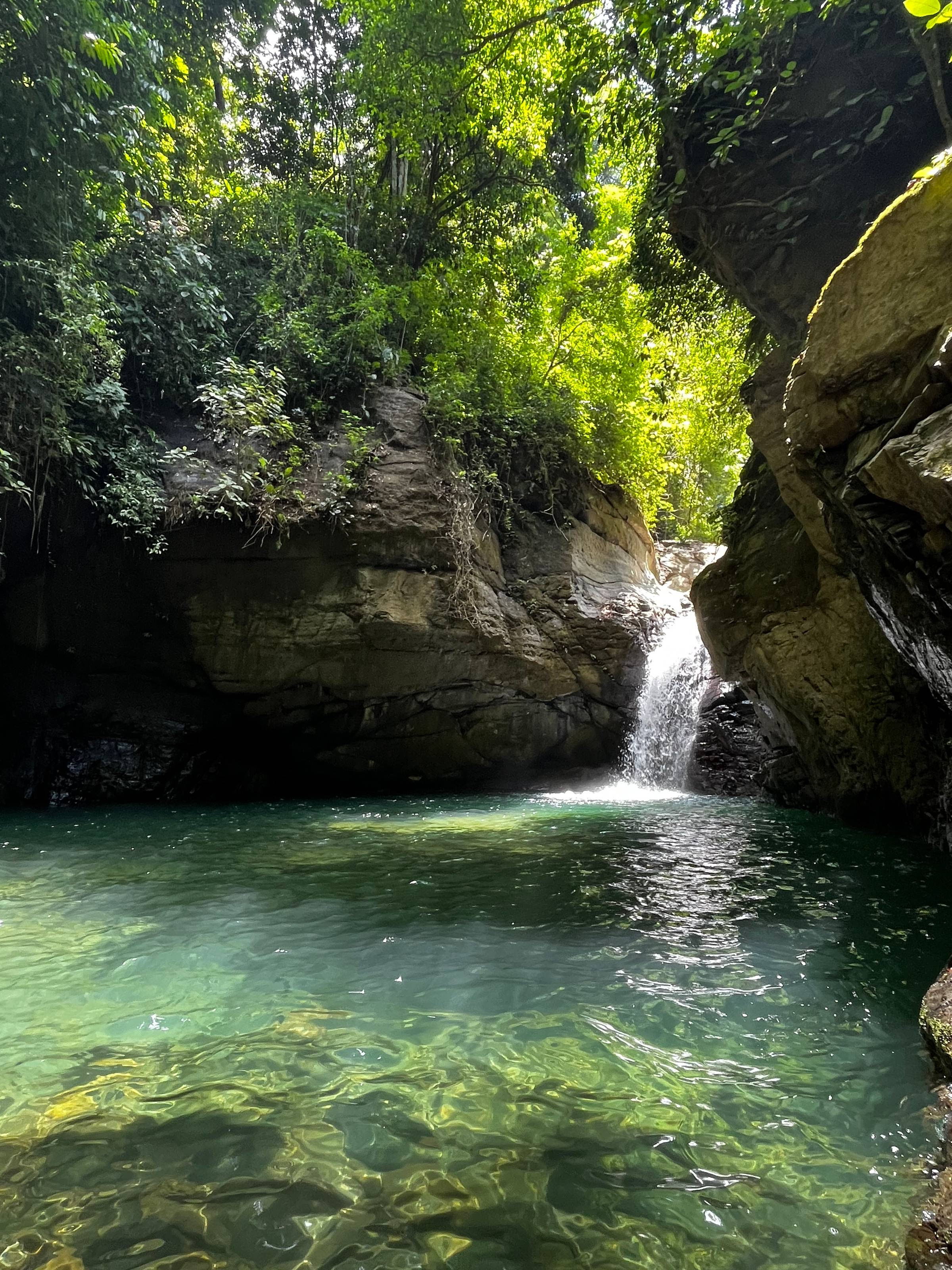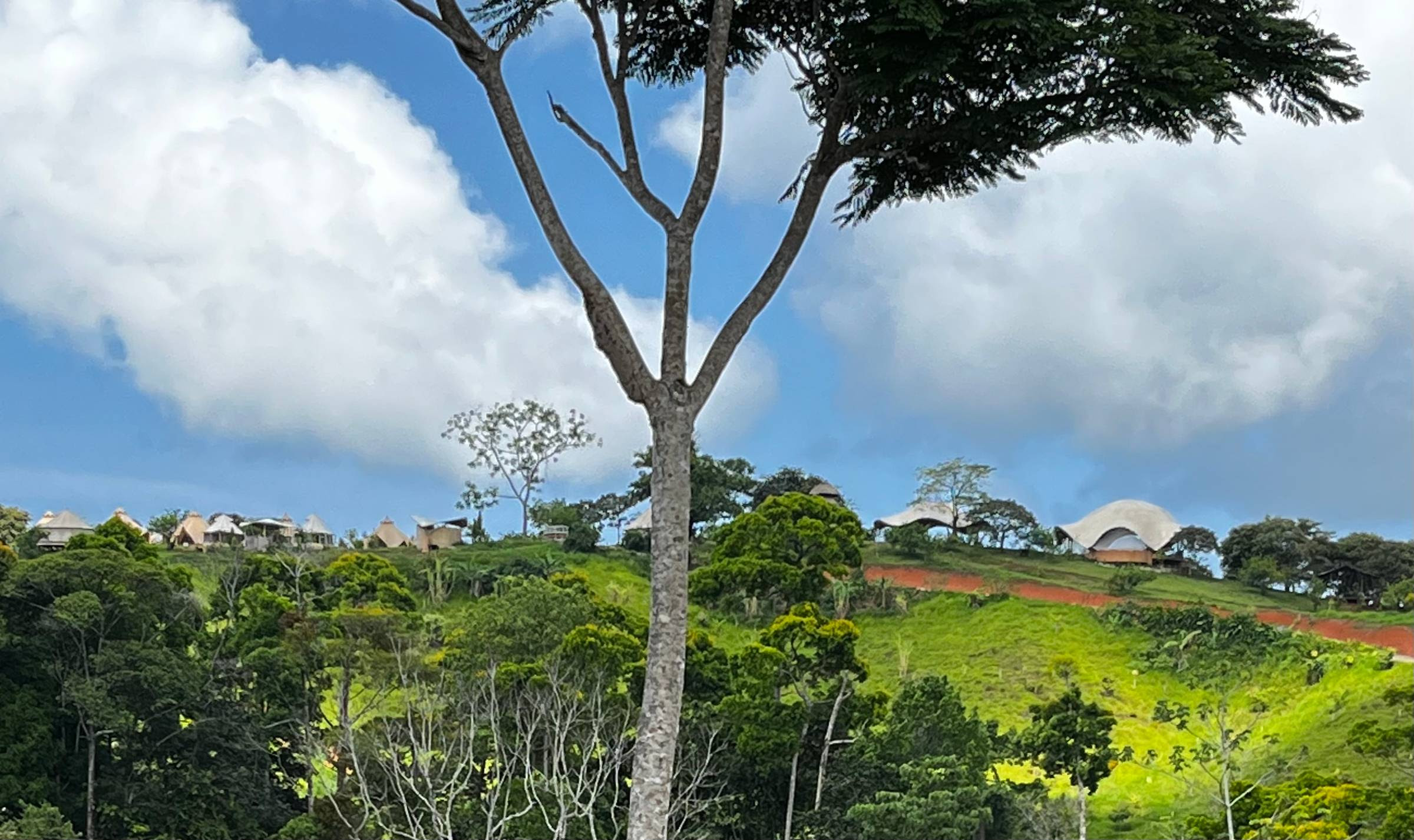 Driving up the mountain, you finally get to the source, our tallest point in Costa Rica, our cleanest waters. And a quant little town know as Chirripo. Often a best kept secret of locals, boasting Waldorf schools, incredible cool weather, rivers and hiking, incredible produce, and a very cute community vibe. It has a Costa Rica, Mount Shasta vibe going for it and the people to match!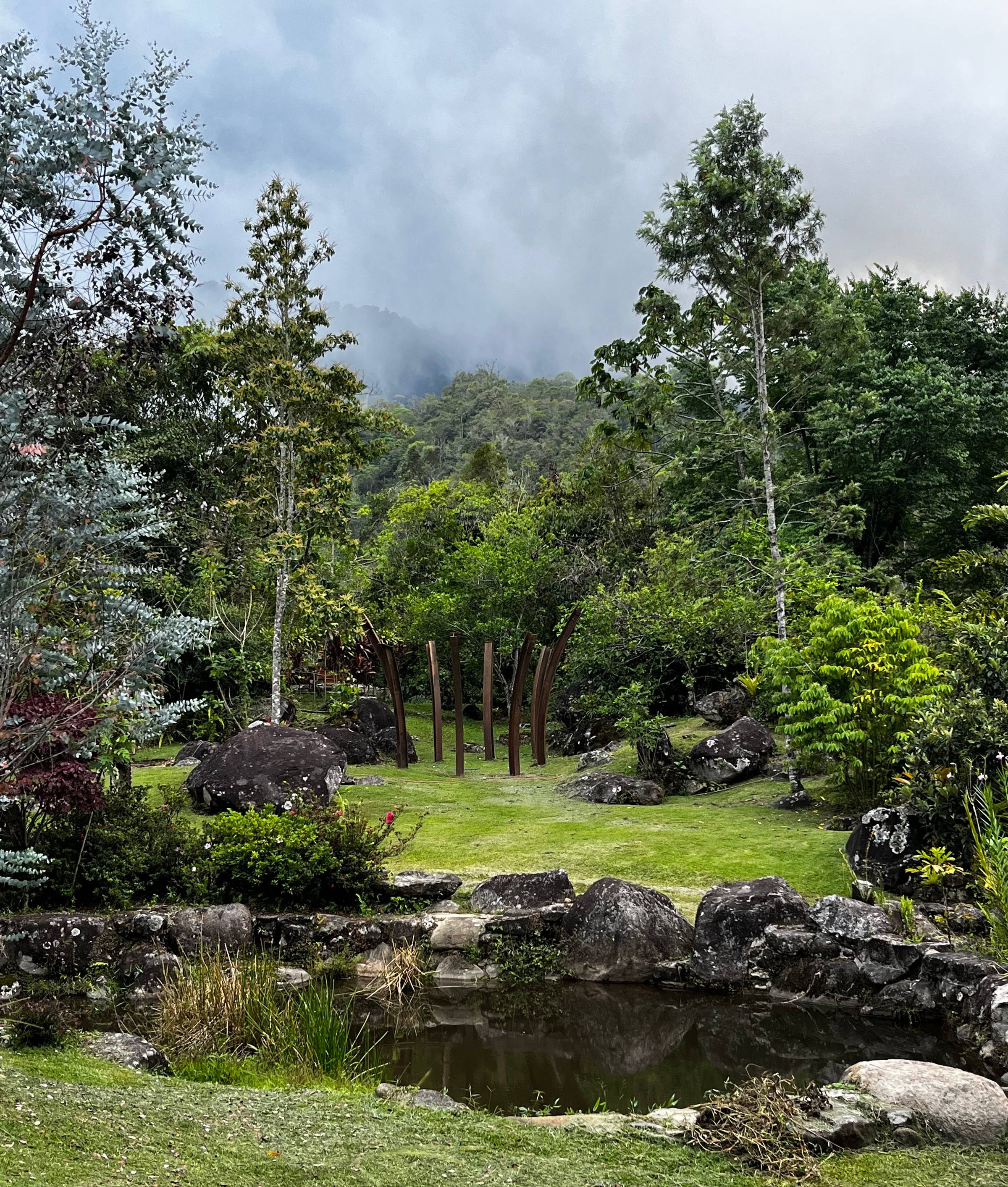 3. Design and Architecture that caught my eye...
This week's designs were clipped from my travels around the country with a few global goodies sprinkled in at the end!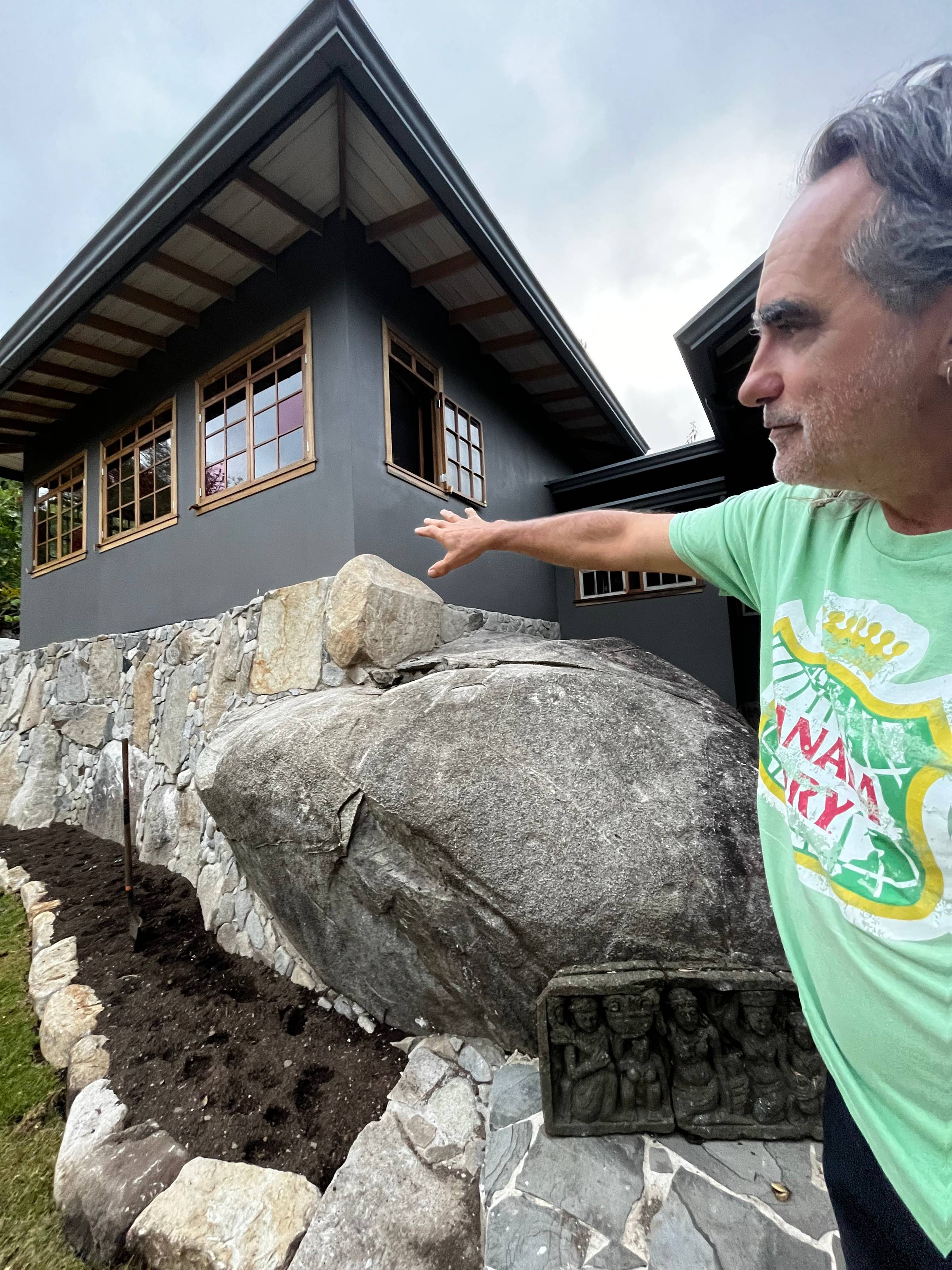 Catch past webinars and workshops on Zaydeltube.
This Week's Curiosities
First Curiosity: Curious Paths in the Unknown
I love a curious path, a road less traveled, and the many ways we get there, wherever there is. Here's to the life less ordinary!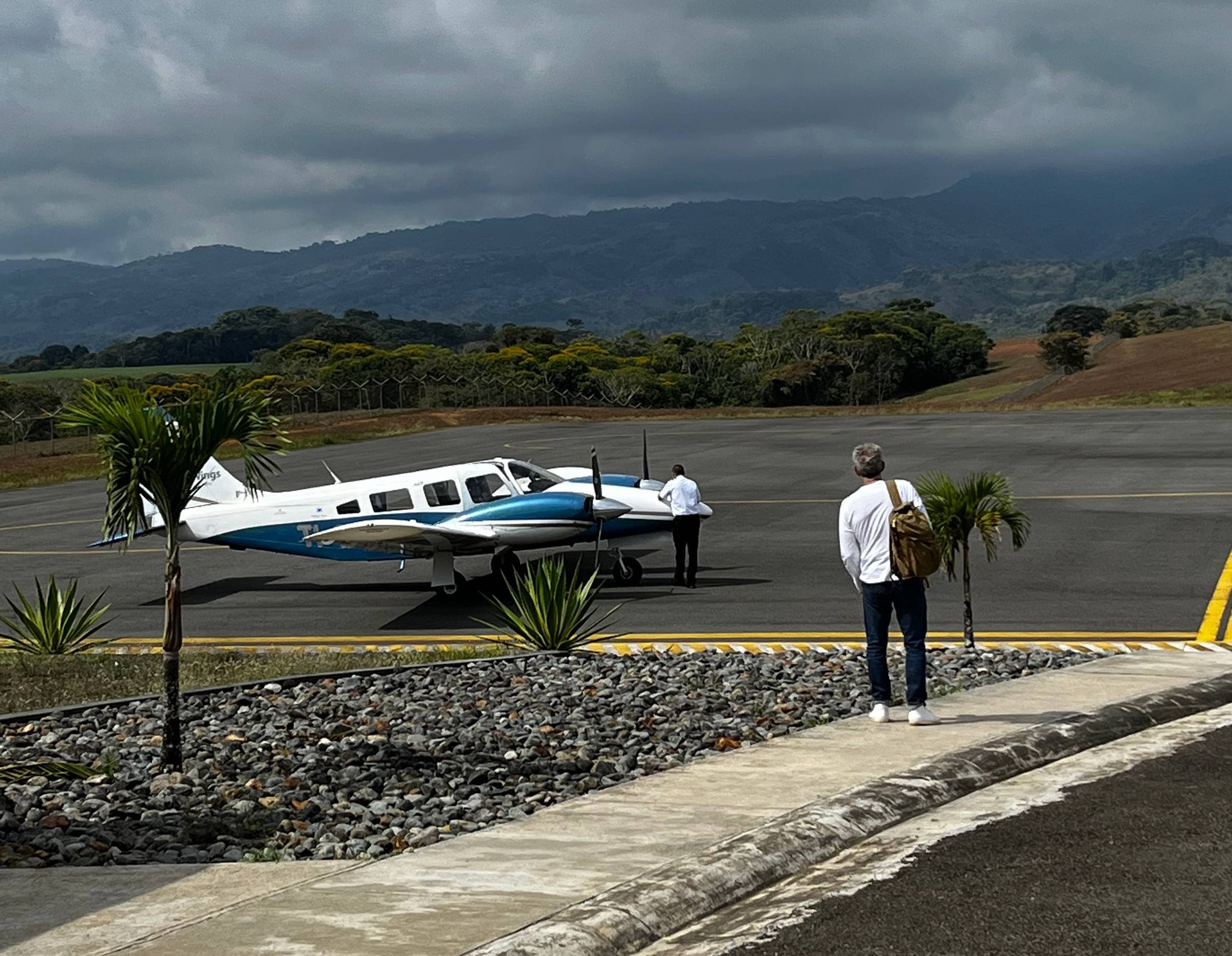 ​
Second Curiosity: The colors in Nature
Holy Smokes nature is incredible. Wait we are nature?! Holy Smokes Batman - reality is a trip. Yes Robin, now keep your eyes on the road.
​
Third Curiosity: Weekly love from a man's best friend.
Maya loves coming on every adventure - what a gordy pants!
Who We Are Celebrating This Week: My Nephew Oscar
This week I'm celebrating my nephew Oscar for taking some time off of his busy work / life schedule and coming down to the jungle to have some fun with Uncle Ed. And that we did. We adventured all over, making memories each day from fishing to hot springs, amazing immersions in nature and local culture as well as surfing and simple hang time to connect and bond. I cherish experiences with those I love and so this week wanted to celebrate my big homie Oscar for his daring feat of defiance against the seemingly endless streams of work flowing his way, to scale down a bit of the busyness and scale up a bit of the Pura Vida. Family is such an important cornerstone of life, and being able to partake in epic adventures with family, is a blessed way to live life in countries like Costa Rica, that have the same values deeply rooted in their culture and society. Here's to life well lived!
Memorable Quote:
Much Love Amigos!
Live the Possibility Newsletter
Join the newsletter to receive the latest updates in your inbox.