016: Scale Down Your Busyness, Scale Up Your Life
This week, I share insights from my silent retreat, discuss helping people transition to eco-friendly living in Costa Rica, and introduce my father's high-potency, organic tinctures, Longevity Reserve.
Table of Contents
Hey Friends,
This week's newsletter is packed with goodies, and I've been eager to reconnect since I took a week off to go on a Silent Retreat. We'll go deeper into that experience and my why, as I find most people contact me to move or invest into Costa Rica because they are in a major life transition. They want to talk to me about eco-businesses, real estate for their family and relocating but I usually start with them and their lives and find that there is something deeper as to why we met. Often I end up helping them scale down their busyness (not a typo), and scale up their quality of life. Maybe a good title for a book one day, but then again, maybe more busyness for me hehe. So, why hustle so hard, if you don't have time for what matters most? I exited the New York rat race, to find myself in another one, the eco-rat race building communities and regenerative projects, and then I hit pause again. I just see people whose businesses and lives are so complex, and it's like a big ball of yarn I try and help them unravel. Many times, the more they've simplified and scaled down (or focused), they even make more capital if that's their end goal. But I think the balance between ROI (Return on Investment) and QOL (Quality of life) is what people have a bit flipped. That's okay, as long as they see it in time.
My passion over the last 20 years has been bridging people to alternative ways of living so that their health and happiness comes first. I used to do it mostly through my experiences and retreats at my center (VIDA) and now I do it more via helping people build their homes, rental properties or retreat centers in a stress free and lean way and giving them a kick-start to their ideal Life 2.0. I normally scale down their vision a lot, and install a full team to run it so they can live. They always are upset how much of the profit they are giving away to have a turn-key solution, until I tell them the nightmares of developing & operating a business on that scale!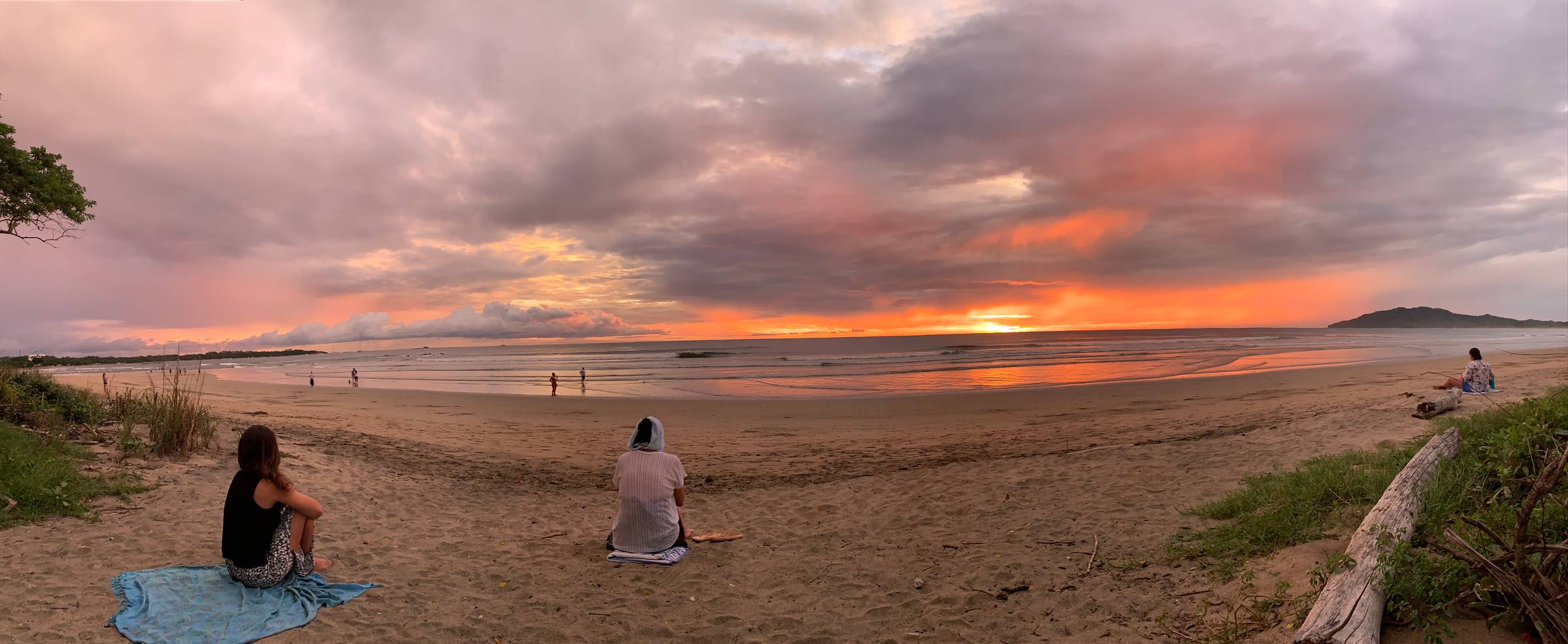 We are not uniquely disturbed :) I too need major slow downs to reflect, so I go on isolation retreats or silent retreats to hit the big pause button and be with myself and my feelings. And wow do they rush in! Just to be, and STFU for a few days, and listen. Crazy messages come through, if my sensitivity is there to pick them up. And then the harder part, acting on that wisdom. Being humble to realize there's a lot in my operating system that causes stress, anxiety, and worry about the past or future - but whenever I drop into the present, all is good (unless I'm being chased by a Lion). It's peaceful in the present, once we begin to feel, instead of numbing our body's systems of signaling to us. Life moves so fast, that meditation alone is not enough to slow down the fast system and move into the slow system, so I do these major pauses once a quarter, yep! Well until Life becomes a meditation, but I'm not there yet! I'm always curious and in exploration of better ways to live.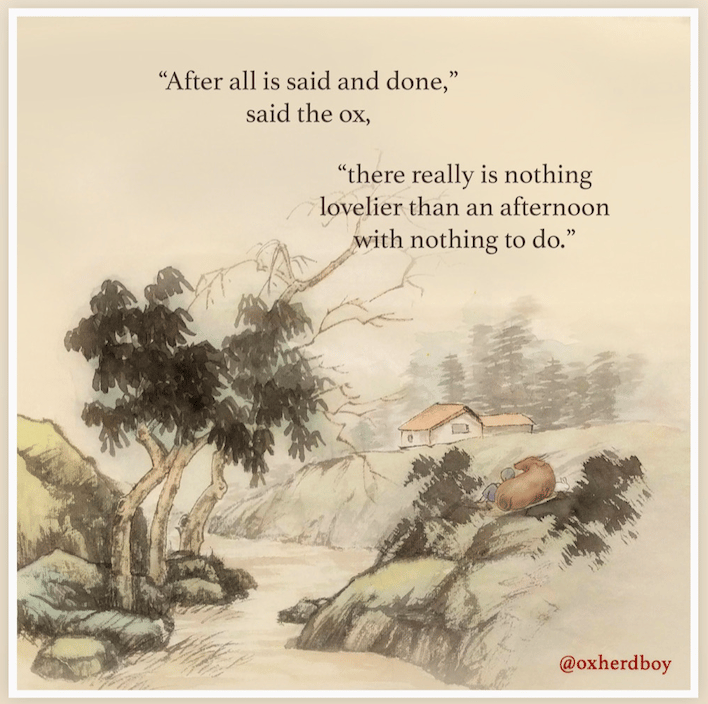 Here's What I Want to Share This Week :
1. Herbs & Extracts for Immunity & Longevity (LINK)
This hits home, because my mom's own stress and worry, eventually gave her a big wake up call with Pancreatic Cancer. She's now 7 years free of a very aggressive type of cancer, thanks to things like a huge diet adjustment, lifestyle changes, and my father's support via his Herbal Extracts and products - Longevity Reserve. He aimed to provide higher quality, higher potency, higher bio-availability herbs and phytonutrients than anything on the market for cancer, immune boosting, and a slew of other things. More on this later but for now check the website out and enjoy 20% off for the ​Live the Possibility Fam (Discount Code: LTP20). The Immune Booster and Immune support prevents and/or wipes out any sickness pretty damn fast. It helped me beat covid in 3 days, and yep I can legally say that, because it's my newsletter hehe. Unfortunately Amazon and others, made him change some names/claims but all good.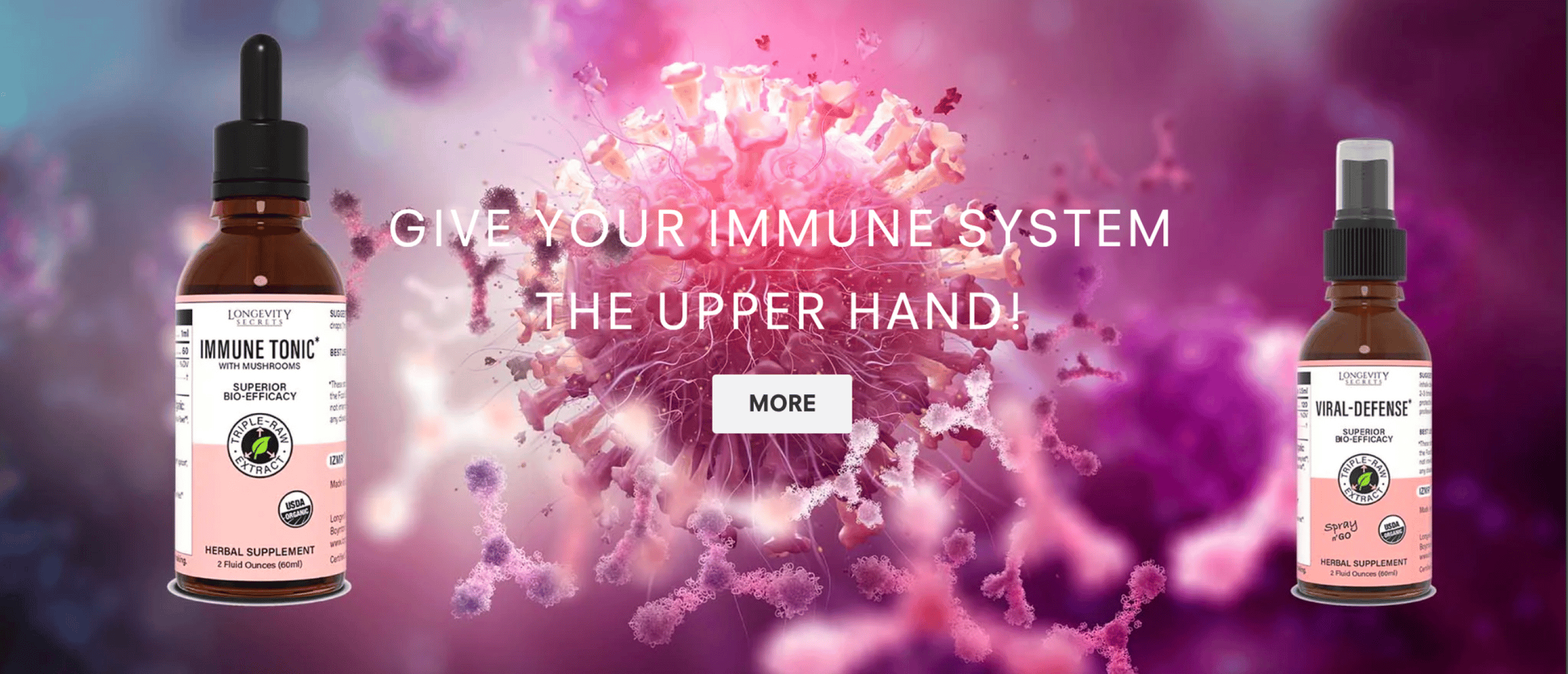 As a research scientist he found that all of the herbs and plants that fight cancer and other diseases were not available online in the concentration or bio-availability needed that all of the studies and books would reference. Amazing compounds like Curcumin in Turmeric and Black Raspberry, Mushrooms like Lion's Main And Turkey Tail - simply listed on labels with such low concentration and quality, that they would have little to no impact on our health. Thus Longevity Reserve was born...
2. Silent Retreat - The Big Pause (LINK)
So this week I did a Silent Retreat with my dear friend, business shaman, and epic meditation teacher Rodolfo Carrillo. Loved this pause with Rodo and the SER team, as it was like a meditation buffet! We went silent for 4 days - no speaking, phones, computers and practiced guided meditations, walking meditations, dancing and moving meditations, mindful beach walks and so much more. Rodo infused a practical and balanced version of these mindfulness practices suited for the novice all the way to the enlightened ones hahah. What I also loved this time around, was the gorgeous beach front lodge and comfortable rooms. My last isolation retreat, known as the "Ed-Pasana", was up on a freezing cold mountain in the Chirripo region of Costa Rica, in a tent, with my dog Maya and not much comforts or luxuries. It was a right of passage I needed, but going silent is hard enough! So this time having some creature comforts was truly a gift. I leave this retreat with immense gratitude, peace, and clarity for this next chapter in my life. Aho!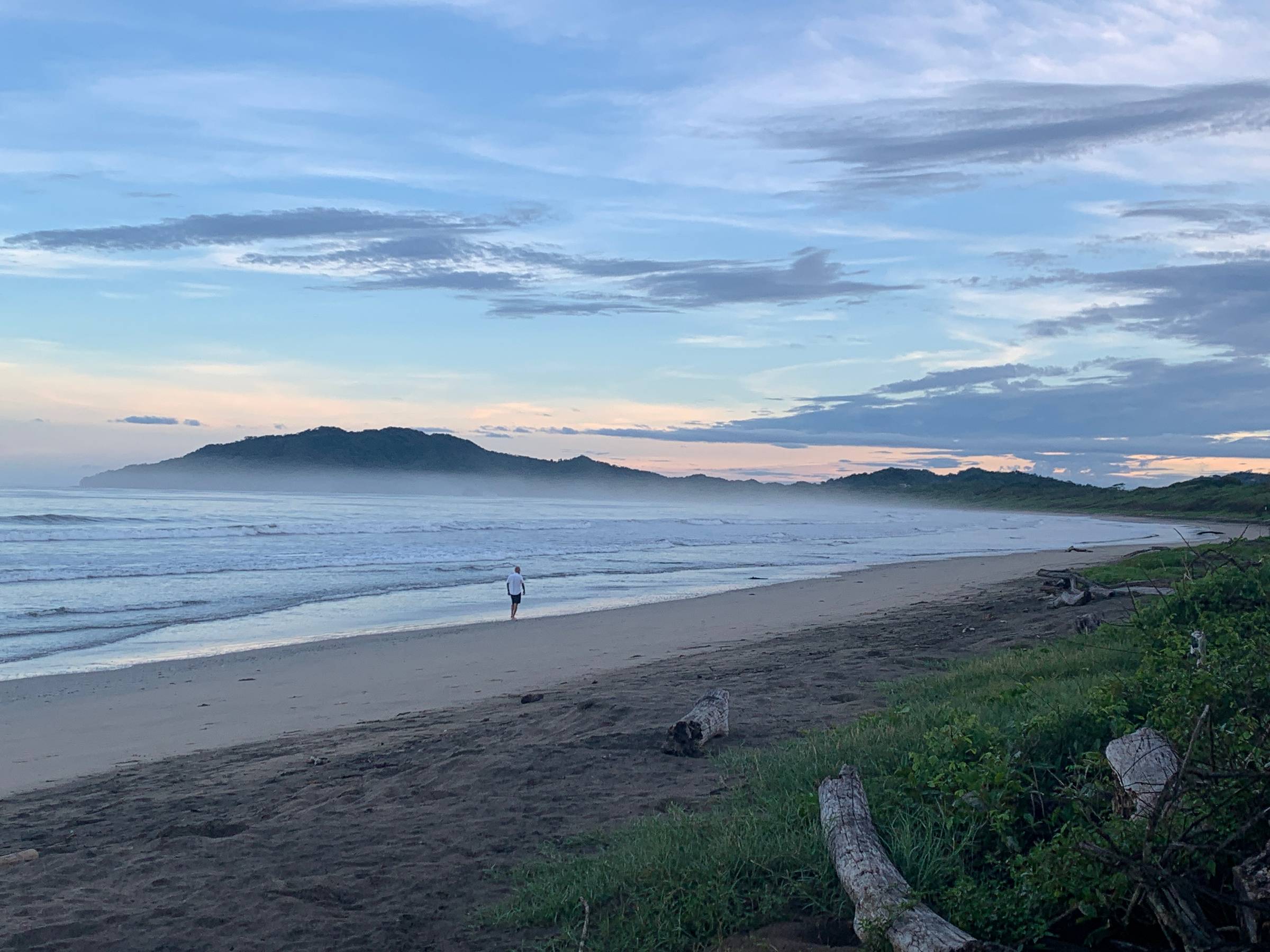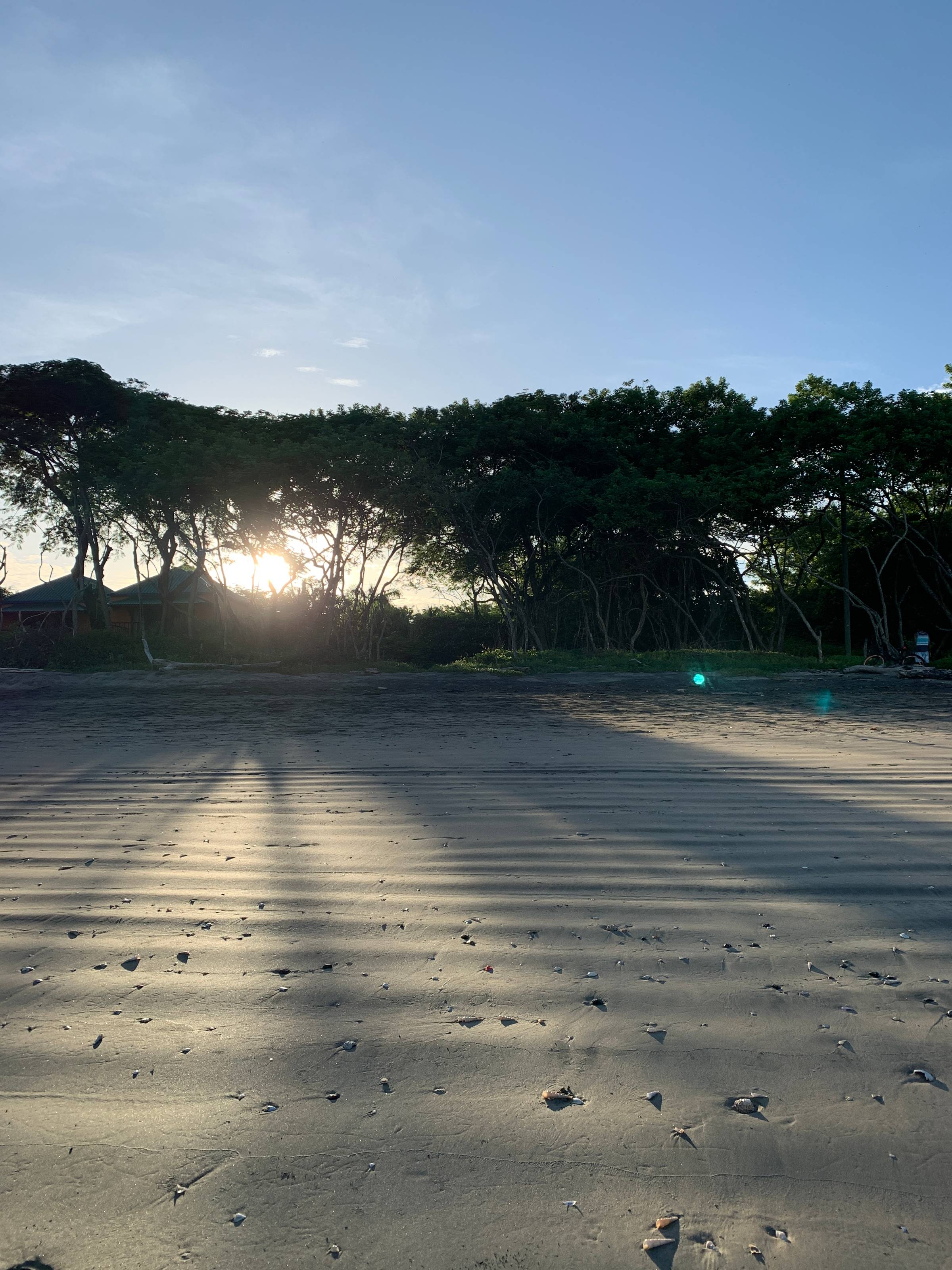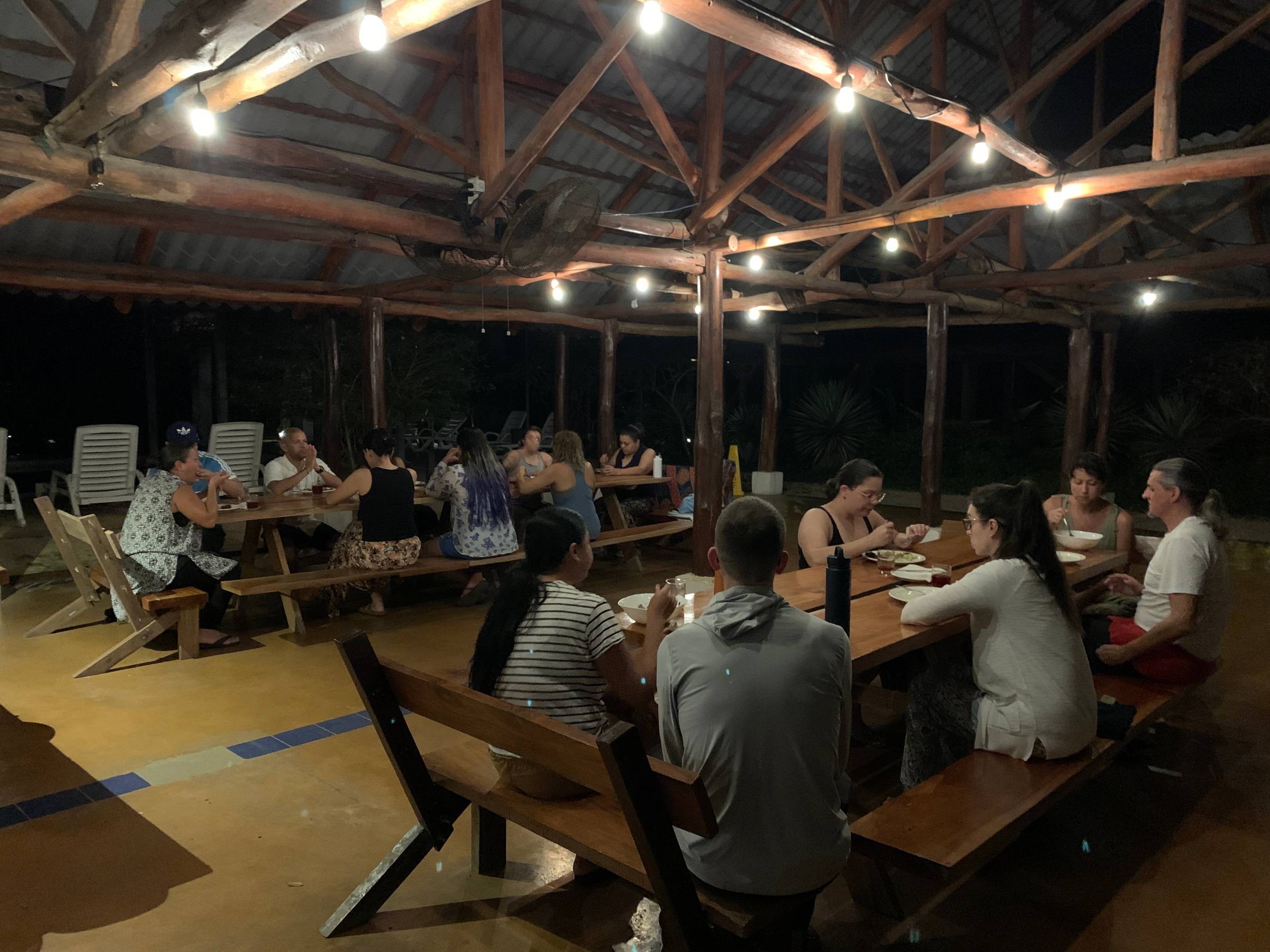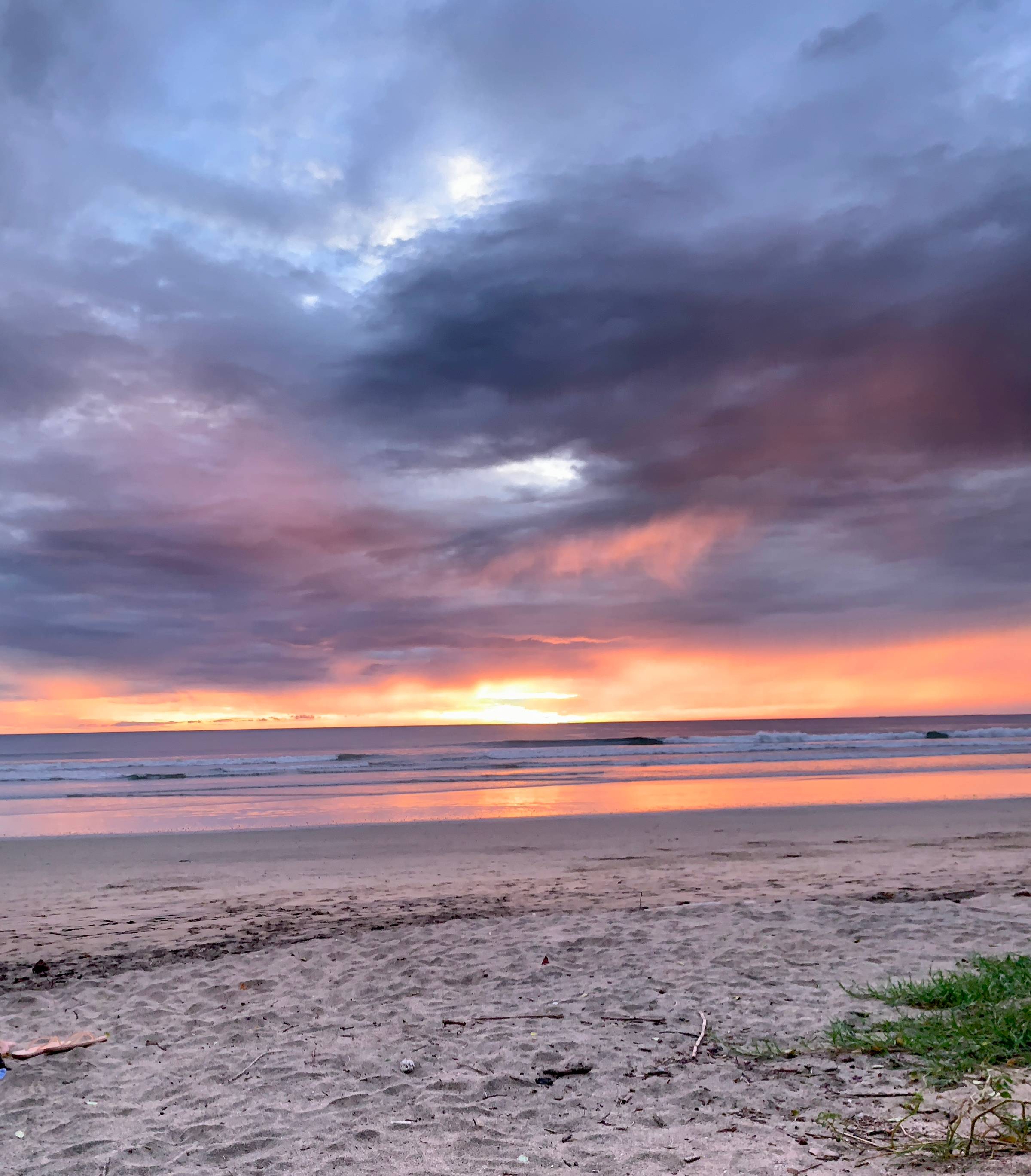 3. Inspiring Designs of the Week (LINK)
This week's inspirations! You can always find more on the Live the Possibility Pinterest. Copy, Paste, Post - no ego bruise here.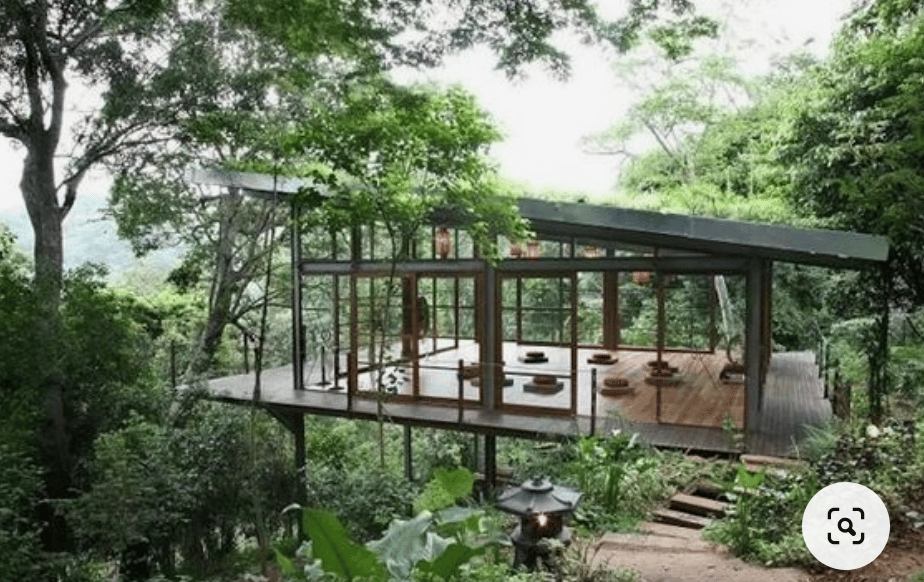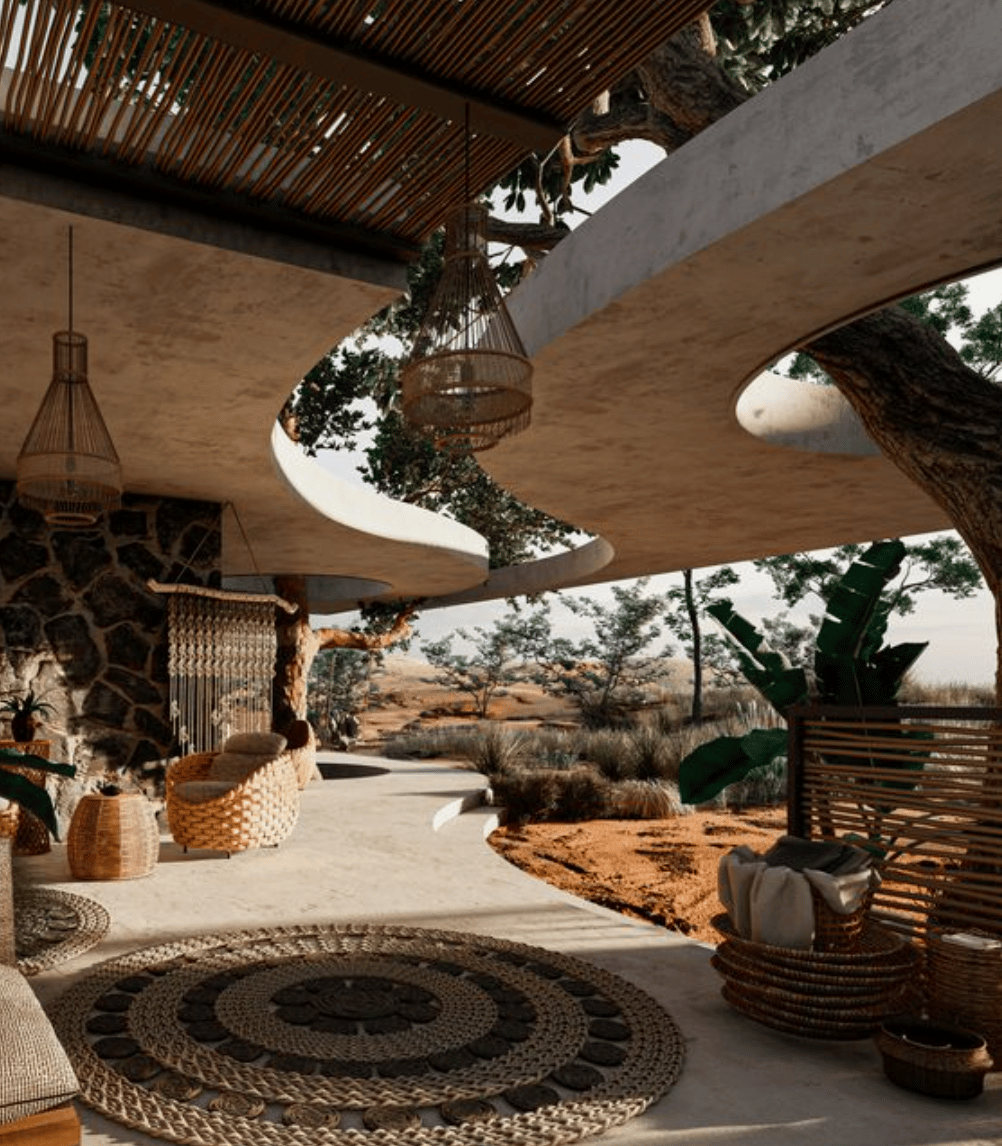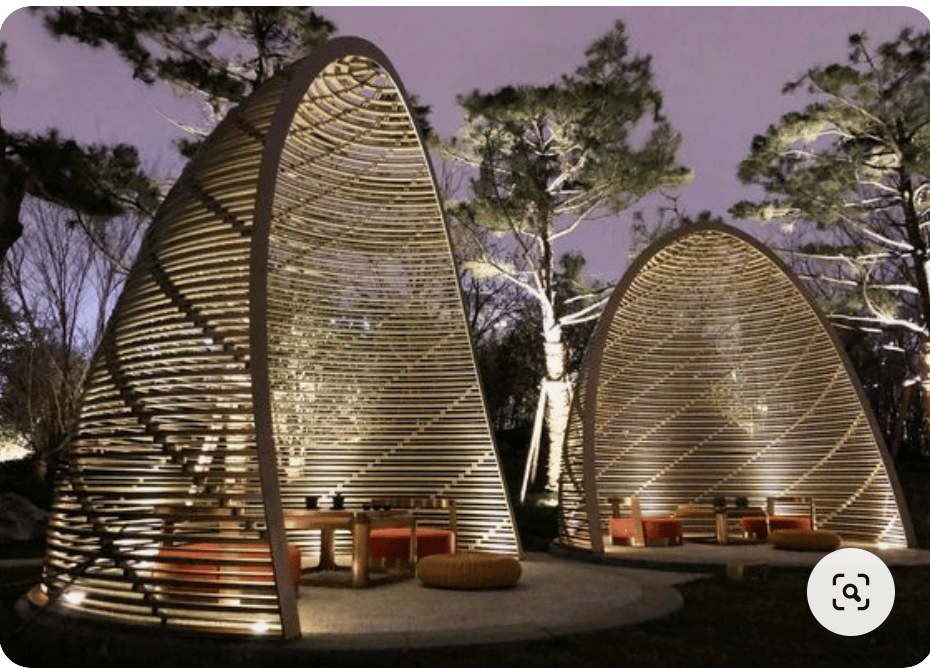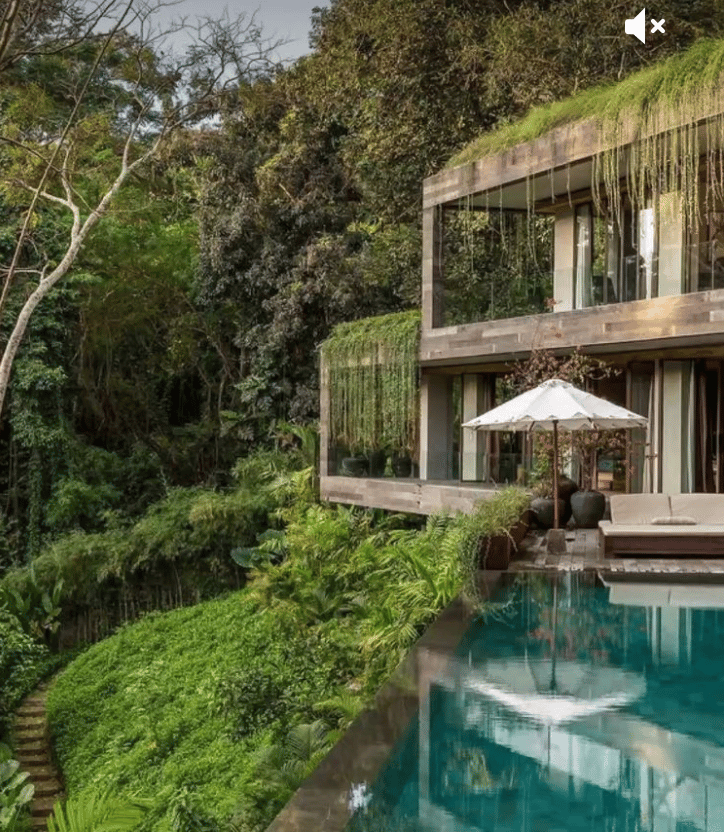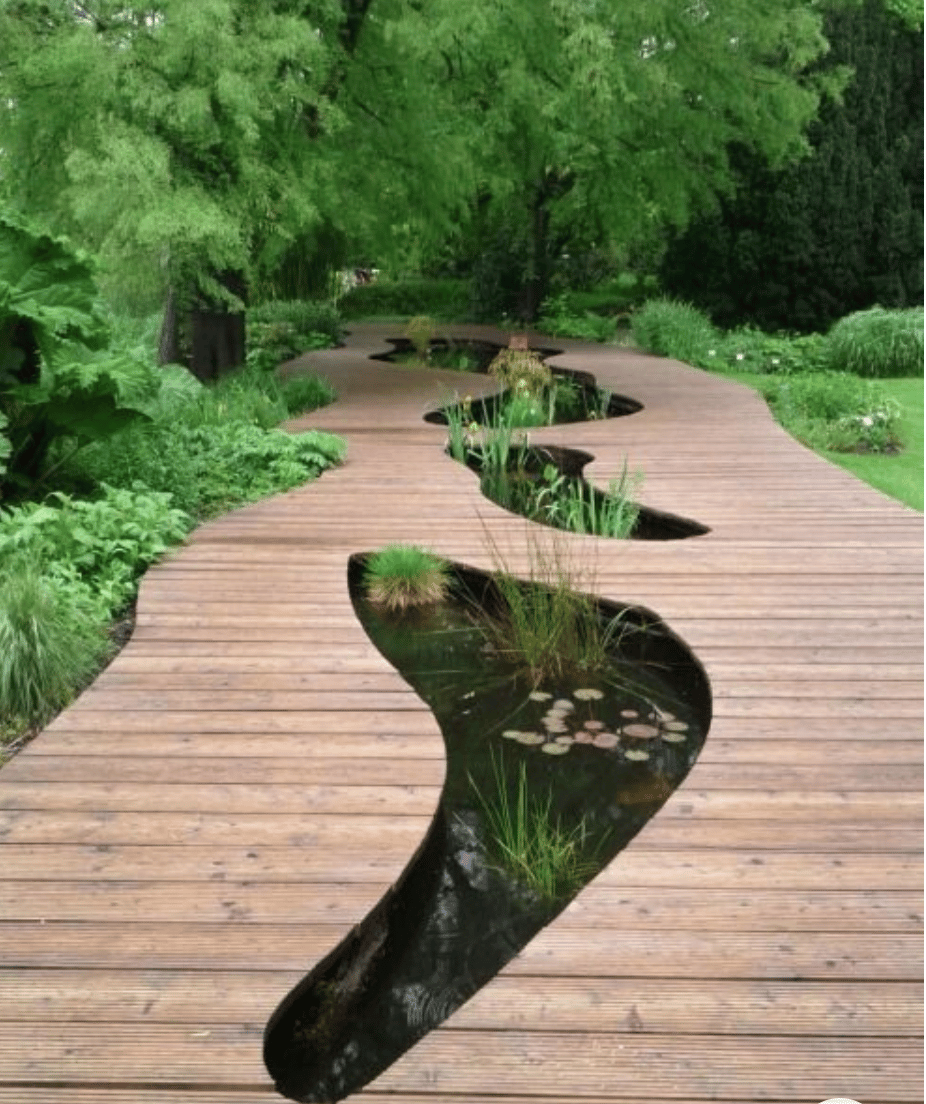 ---
⚡️ This weeks Goodies - Free Workshop & Free Online Course ⚡️
1. Free Workshop / Webinar: International Real Estate and Alternative Living - Its packed with good info on buying land abroad, communities and eco-villages, building income producing properties and conscious land stewardship :) If you need more support in Real Estate or Development - just reply to this email and we got your back - realtors, attorneys, accountants, architects, builders, property management solutions, oh my.
2. Community & Land Safari - Starting to take enrollment on our next Land Safari's where we look at real estate, see communities and learn about a lot of cool stuff all while having fun in Costa Rica. I've been doing these Safari's with groups & individuals for some years, and now time to make it a bit more official! Let's Ride!
3. Free Access to my online course on alternative living, moving abroad, and Taking the Leap. This is essentially the best of what I offer in workshops and consultations with clients in a condensed format and is designed for anyone looking to move abroad or develop a land project whether its a home or full retreat center & eco-village. I love sharing this content on teachable as it beats long zoom calls and you have me in your iPhone app :) See the full Genesis Incubator if you want more of this goodness.
Catch past webinars and workshops HERE or Zaydeltube.
Who We Are Celebrating This Week: Mom & Dad
This week, I'm celebrating my Mom & Dad - Ion and Mila Zaydelman! Love you both :)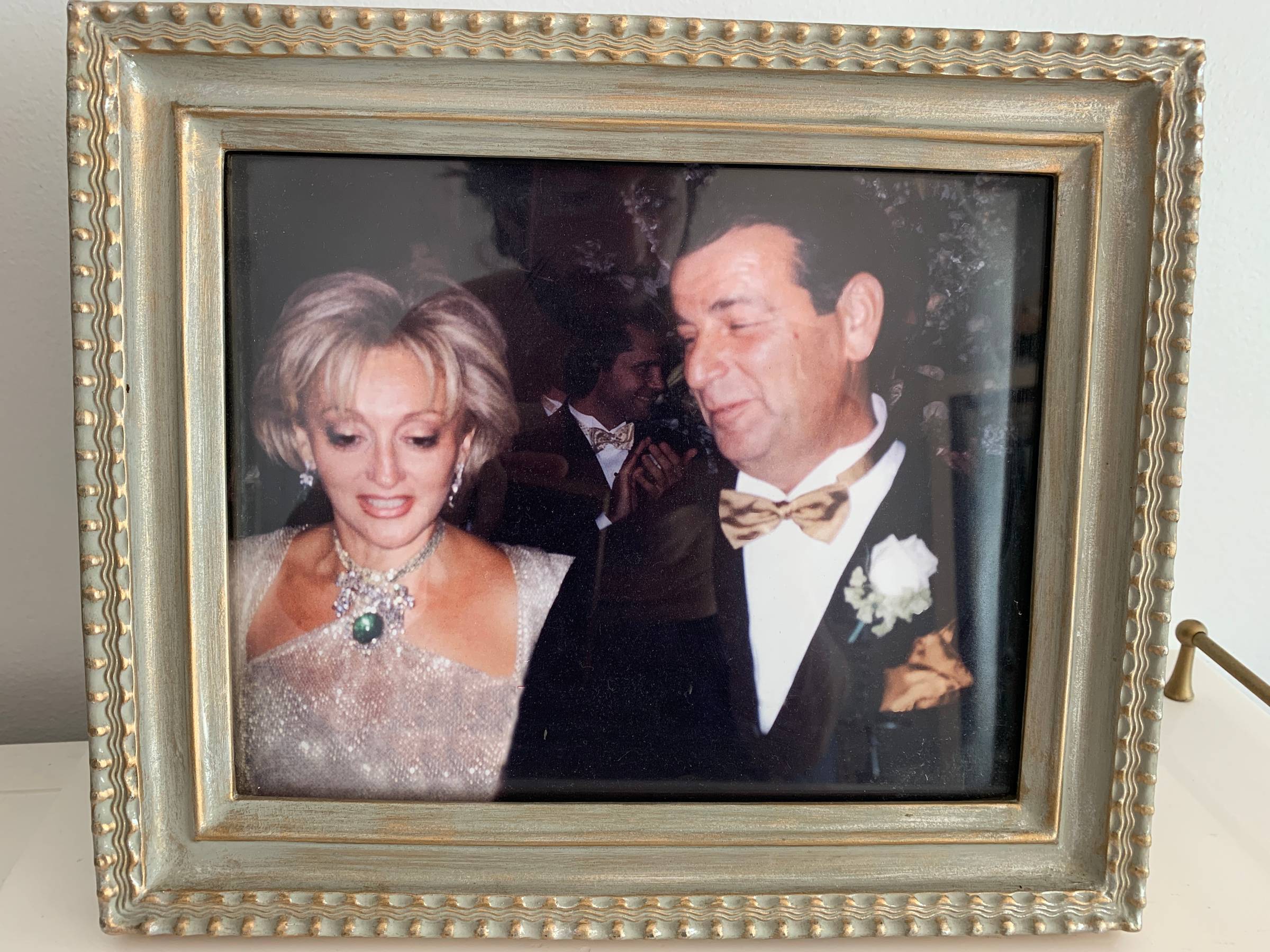 You see, my parents journey was the American dream, emigrating from Russia in the late 70's, starting from scratch (literally). From selling cloths at Flea Markets, to owning high end fashion stores on West Broadway in New York City. They raised to fame, glory and riches and then it all came crashing down one day and their lives were a mess. Well maybe even before that they were a mess too, with constant fancy dinners, socializing, drinking, smoking - you name it. And I know that story too, I grew up in NYC, went to Burning Man, did the party circuit - owned a large nightlife business. But then we all had a wake up call when my grandpa passed away from Cancer, and life just paused. My dad shut down his company, I closed my thriving event business in NYC, and we started eating organic, and going to the best longevity centers and doctors to Detox and start taking our health reserves seriously - so we didn't have the same issues. My dad and I looked for where we could prototype better ways of living, and so Costa Rica rose to the top of the list because it was one big spa, incredible nature, no army, high education rates and so much more. So I moved there, to pioneer a wellness & longevity space and community with my family and for people to begin to shift their ways of life. It also didn't go as planned, but somehow got me doing what I loved - connecting to people and supporting their transitions. The retreat center I built (VIDA), transformed 1000's of lives a year including my own, and then I brought on a hotel group to operate it so I could live my life again and not be an owner/operator.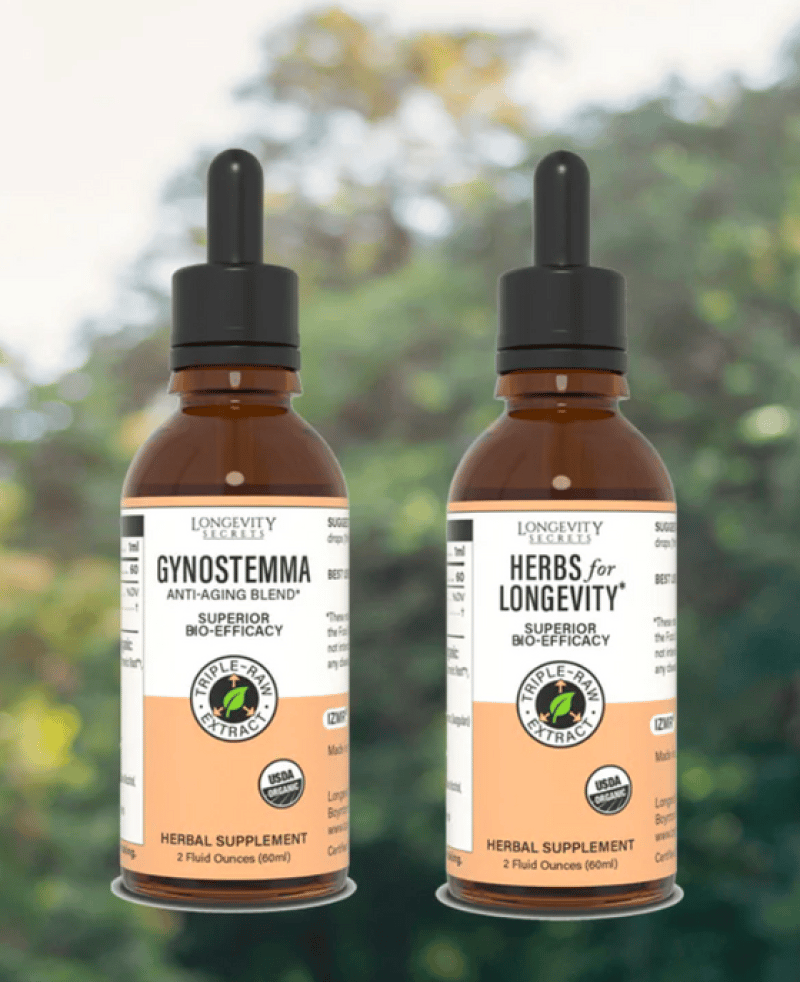 It was when my mom later got diagnosed with Pancreatic Cancer that life hit another major shift, and my dad dedicated his life as a research scientist to finding all the leading anti-cancer herbs and longevity formulas out there. He found out that, what was available online, was not the potency nor concentration she needed, nor what books and studies recommended to beat cancer or other diseases. So he decided to make his own line of organic, high potency, tinctures from the highest quality raw fresh organic herbs in the world. He called it Longevity Reserve!
I'm here in Florida, helping him get it out to the world, and rolling up my sleeves this week! Feel free to send the link and discount code to any friends who may have an illness or just need an immune boost or anti-viral support in this crazy world. Also tons of daily goodies like the mushroom tonics and anti-inflammatory blends that I take! Hope you enjoy and here's to your health amigos :)
This Week's Curiosities
First Curiosity: Nature is Incredible. We are Nature.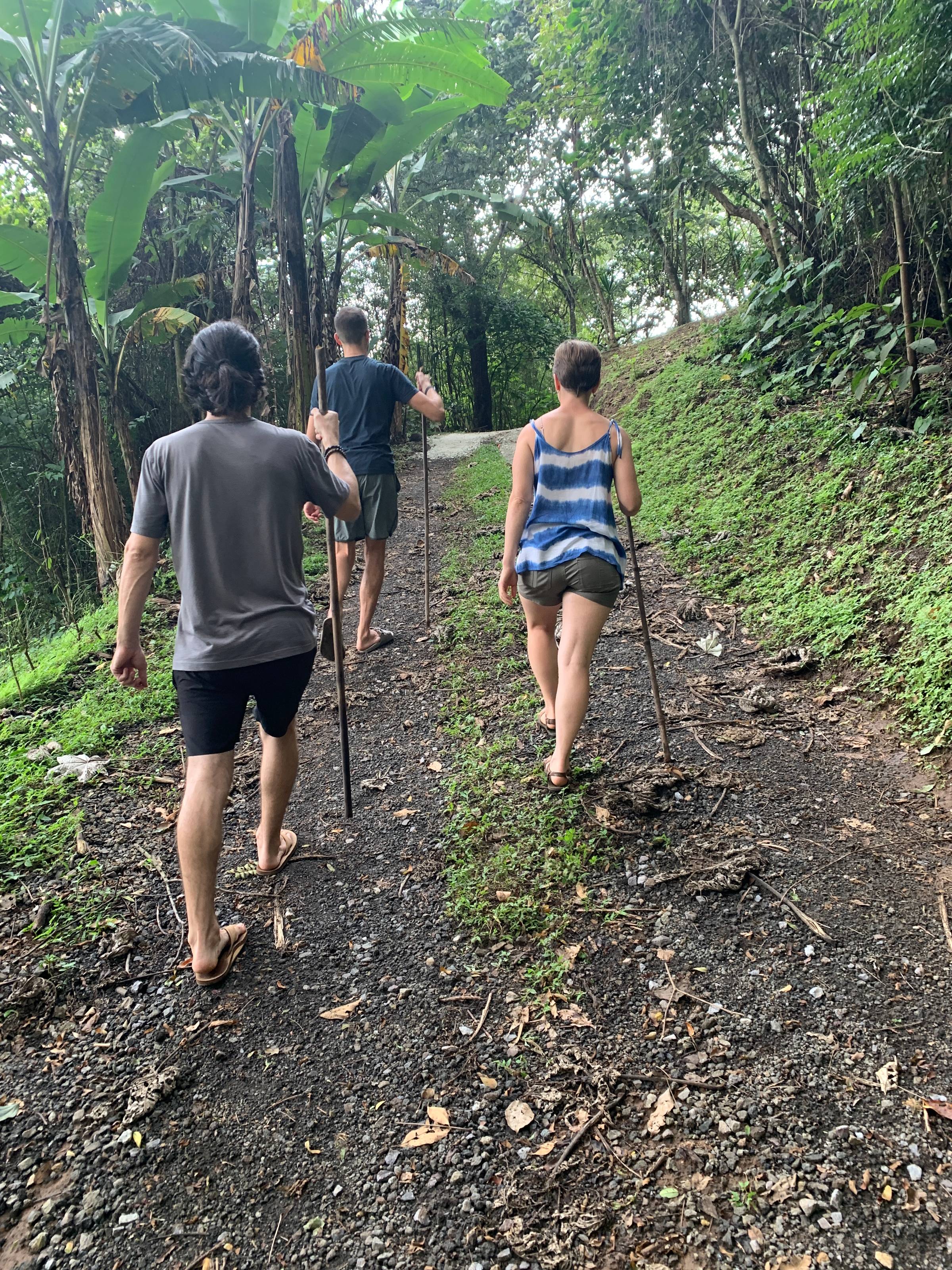 Second Curiosity: Urban Planning & Neighborhood Design
Flying into Florida this week, really reminded me a bit about how we design towns, cities, and neighborhoods. What an opportunity to stay curious and rethink how we live!
Third Curiosity: Dogs are truly mans best friend...
Maya's photos from her adventure at Dogmatic hotel & spa :)
Poem of the Week
Memorable Quote:
Much Love Amigos!
Live the Possibility Newsletter
Join the newsletter to receive the latest updates in your inbox.