Table of Contents
Hola Amigos,
This weeks adventures involve yes, a Holy Cow, and a lot more goodies and fresh design inspirations. Also, I decided to go on a Silent Retreat (shhhhhh) with my buddy Rodolfo Carillo next week, so I'll be taking a week off of the newsletter and going inward.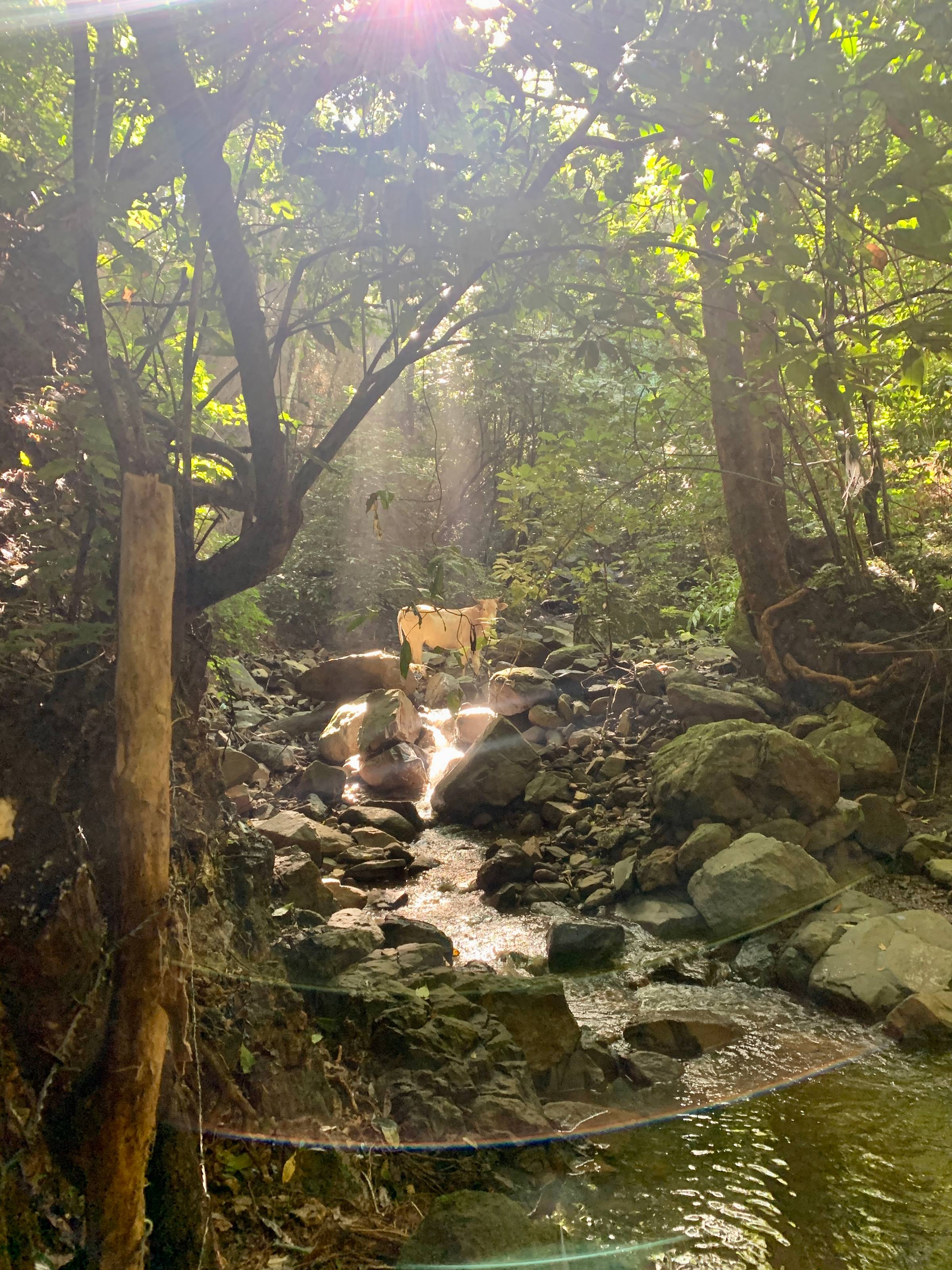 Okay back to the Cow... I take signs like this very seriously and you can see why below. I was walking with my neighbor, Phil (aka the Wizard), and we were talking about how much we love where we live right here, right now - Cuidad Colon, Costa Rica - the City of Peace. A relatively quiet town, nestled in the mountains, just outside of the capital and home to the University of Peace, some epic local food joints, and easy access to all the amenities of the capitol including the airport, restaurants, organic markets and more. The truth is it has everything we need - nature and city, clean water and cold weather, tons of space to grow food and garden, and its central - meaning we can go to all of our favorite destinations in Costa Rica easily. Whether that be hopping in the car to go to beaches like Nosara or Uvita or head up to the mountains of Chirripo or Tinamaste - it's any easy adventure but then a pleasure to head home and get under a heavy comforter and cozy up with Maya.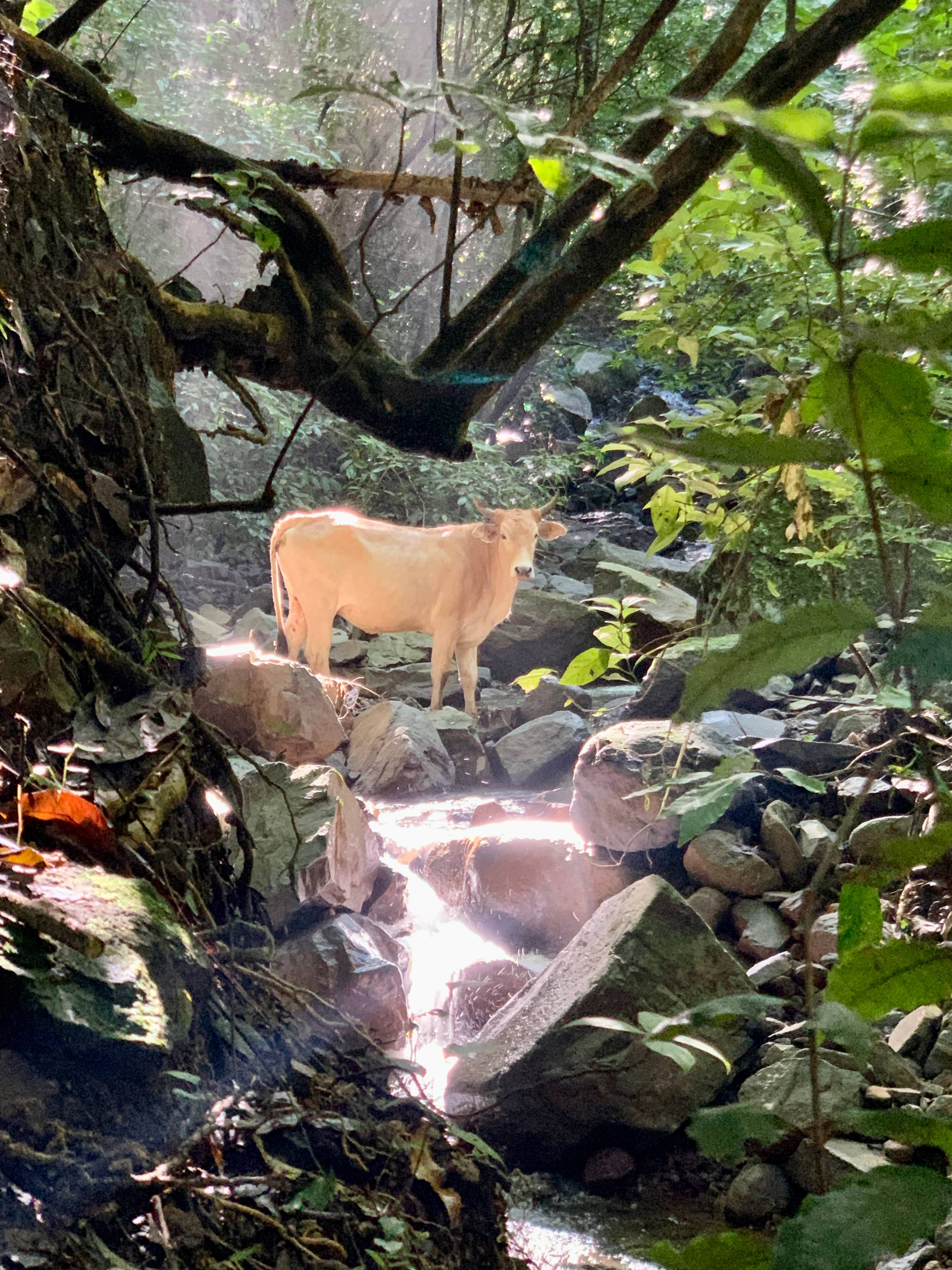 It was interesting timing, as we were discussing whether to turn back or try to make a loop around the property - which we'd never done before. Well, we decided to go toward the unknown, and it gave us some unexpected magic in return! If you take the same path and same choices in life, you'll often get the same results. But although we humans fear the unknown, its the only place magic can truly arise from, new possibilities, new opportunities - so developing the muscle of being okay with the unknown is amazing. Especially in the times we are living in now! I love answering questions with, "I don't know" and remaining curious.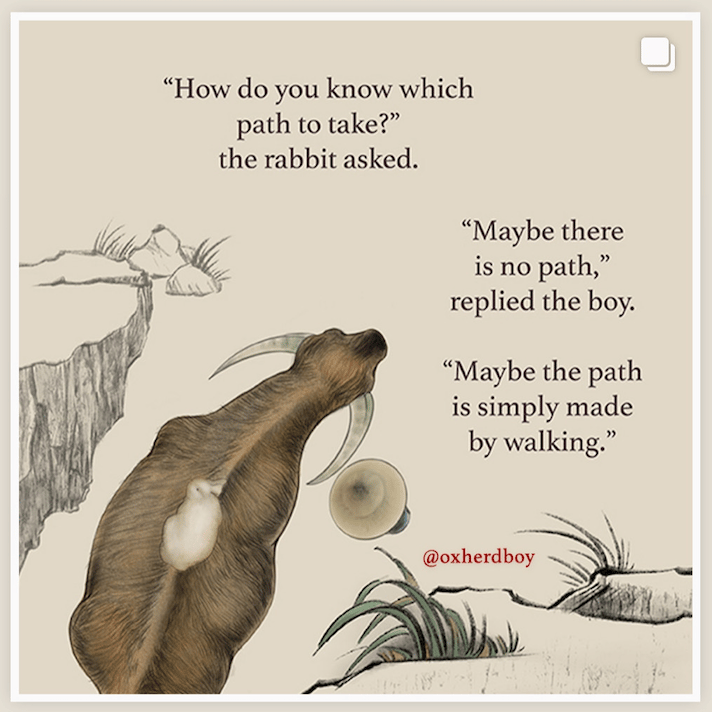 I often think of being somewhere else - where will I travel to this month? Or where should I go on vacation this summer? But at the moment I couldn't be happier and in greater peace than right here, right now! Appreciating what you have, and where you are, is a new feeling that I am settling into - I would often get Fomo or Flowmo (spiritual fomo). My mind was always racing to the next best thing, some experience or place, but there will always be a next best thing, it never ends, so I'm starting to just enjoy the present moment and gifts that it holds. I'm now blown away daily by how amazing life is when I stay grateful for the now!
Here's What I Want to Share This Week:
1. Two Roads Diverged in the Jungle and We Took the Road Less Traveled
Sometimes my site visits take me on crazy ass adventures. This week, I took a site visit to Holos to kick off a build with my man Jesse Hanson. We walked the land, we listened to the land, and we chatted with his epic architect Andres. We also went down to the river and connected in magical ways to the water and trees around us, as Jesse will be stewarding that epic slice of paradise! I am so grateful that I get to call this adventure "work" - building Healing Centers & Retreats, Eco-villages, and Homes with people!
Sometimes the arrival experience can be loco but well worth it!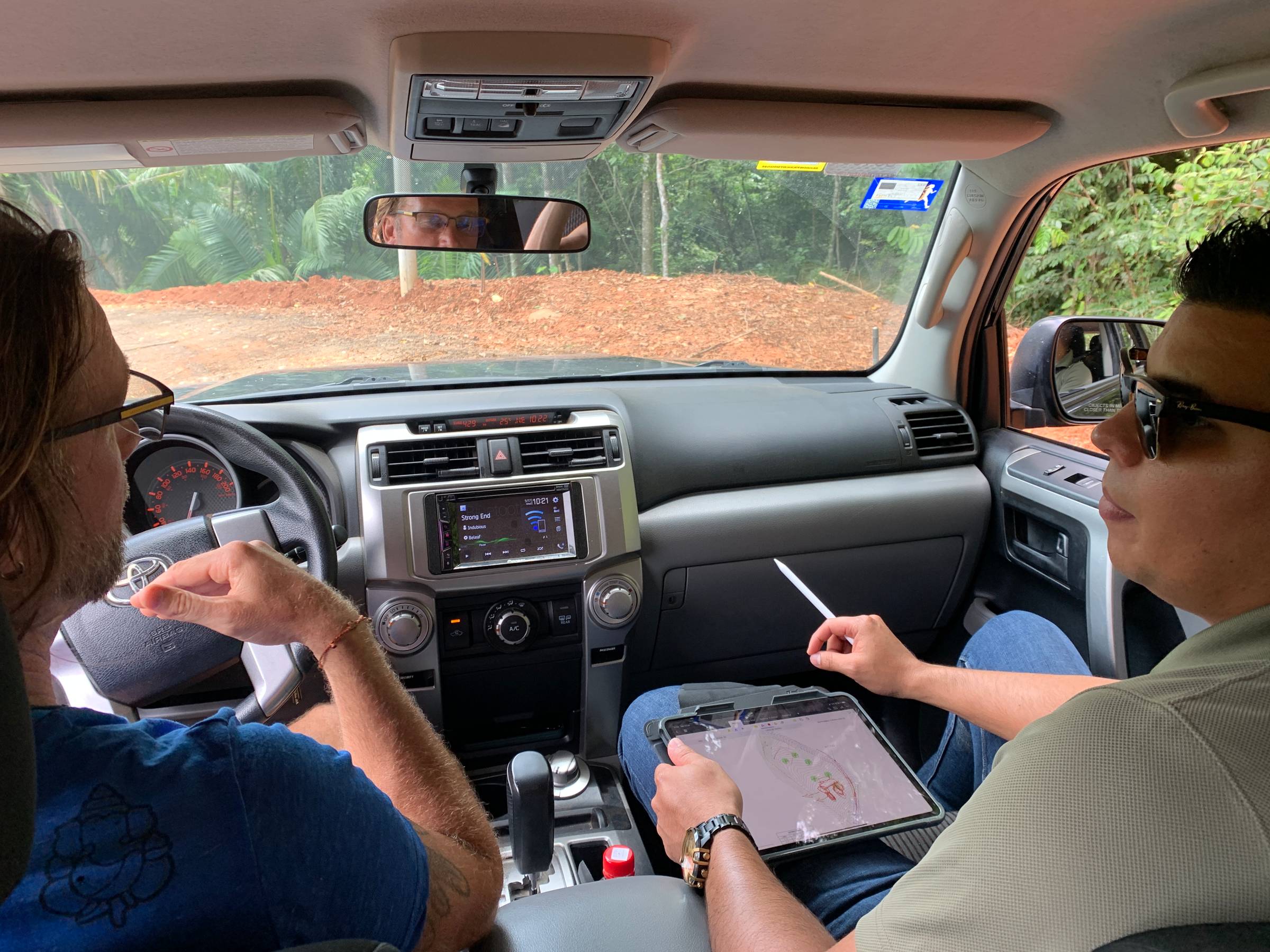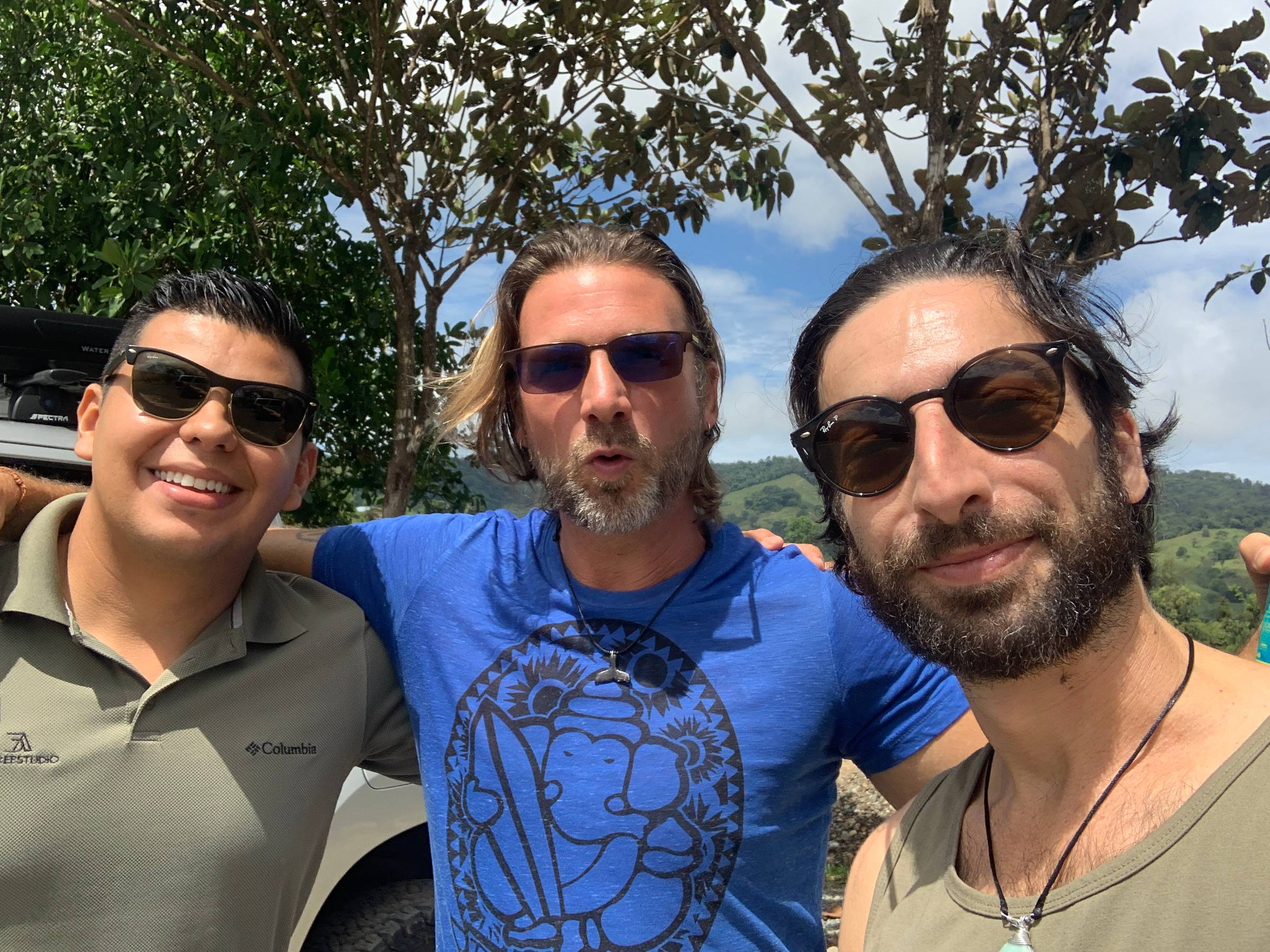 Holos is beautiful right!
2. Nature blows my mind! The colors and patterns are just incredible. A taste from this week.
3. Inspiring Designs of the Week (follow more on my Pinterest)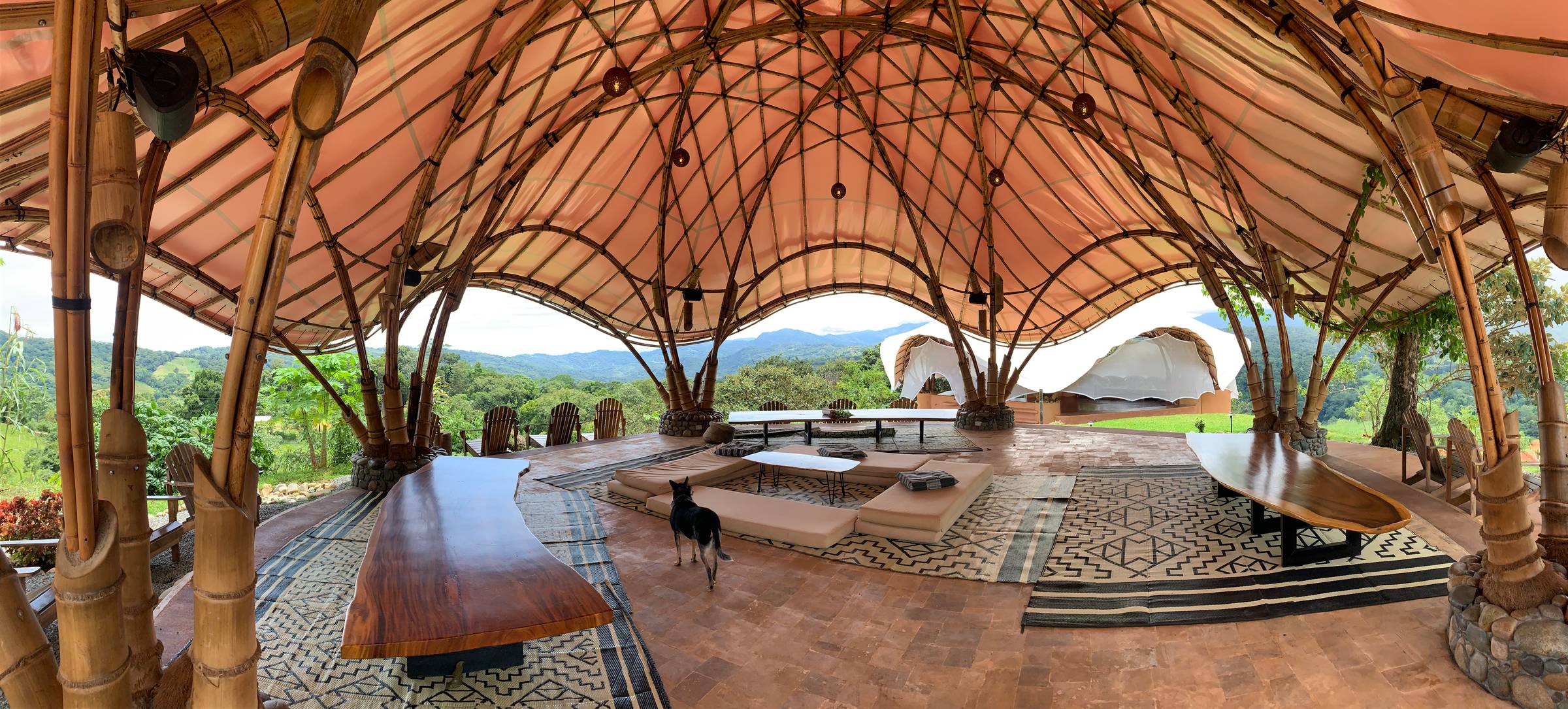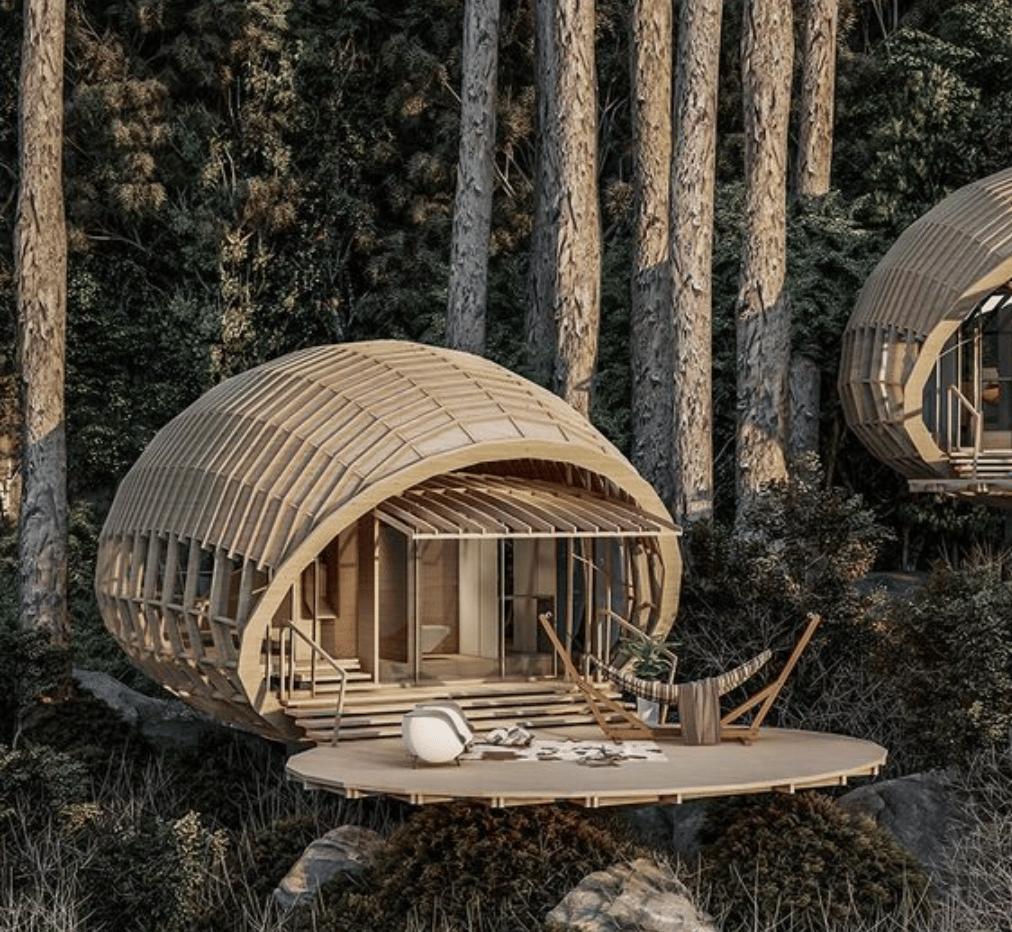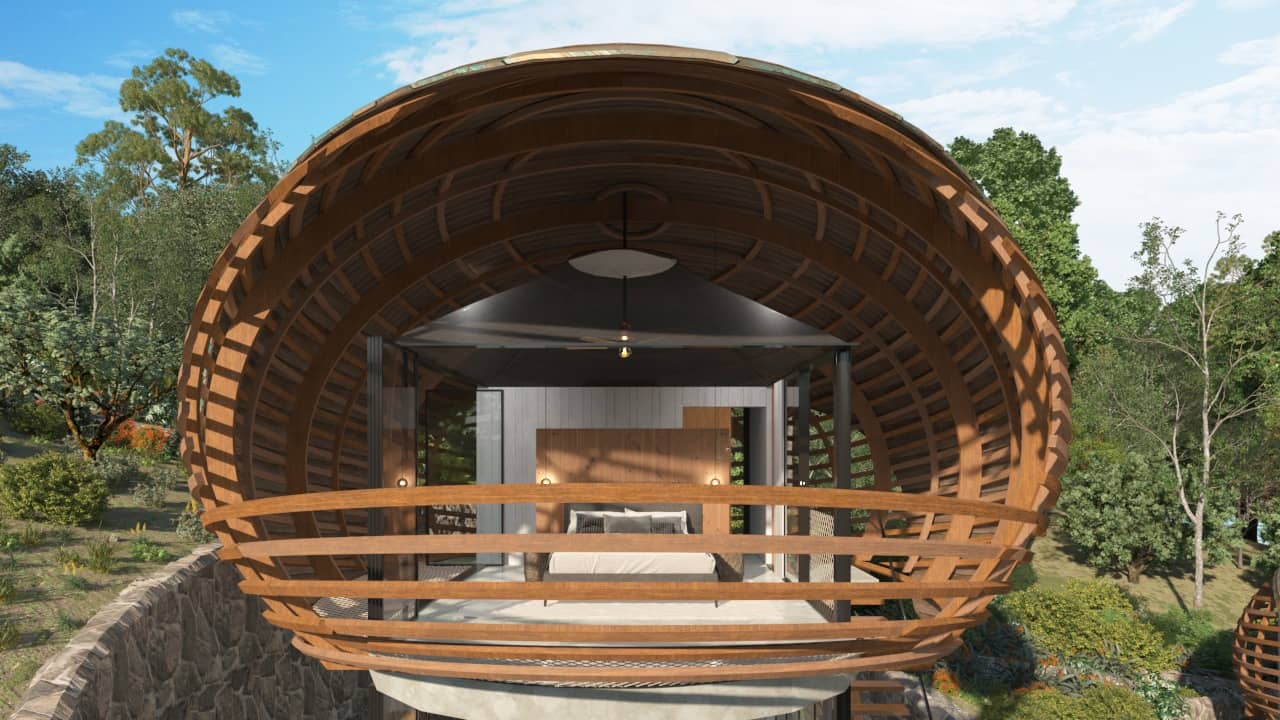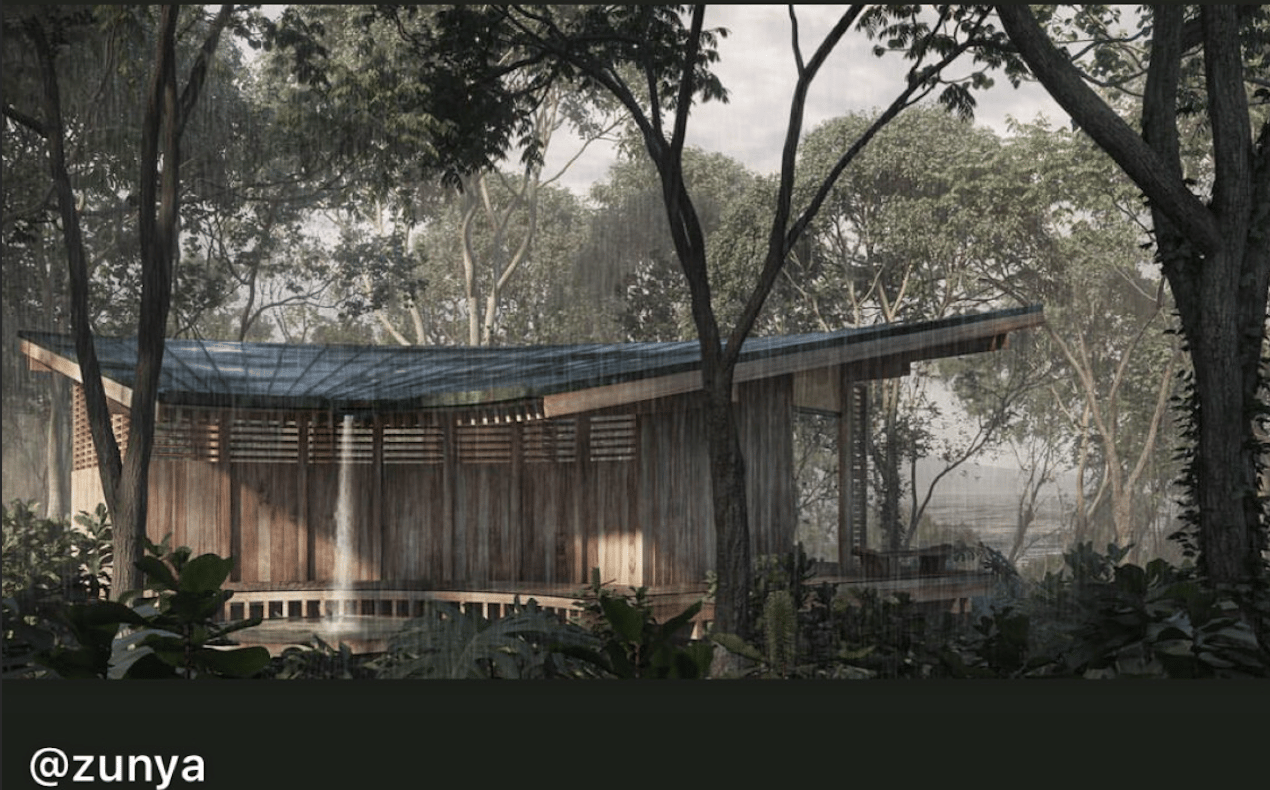 Okay Let's change it up a Bit shall we? Rational Geometry and Clean Volumes...
Lets See Some outdoor space and Interior Love
Who We Are Celebrating This Week: Rodolfo Carrillo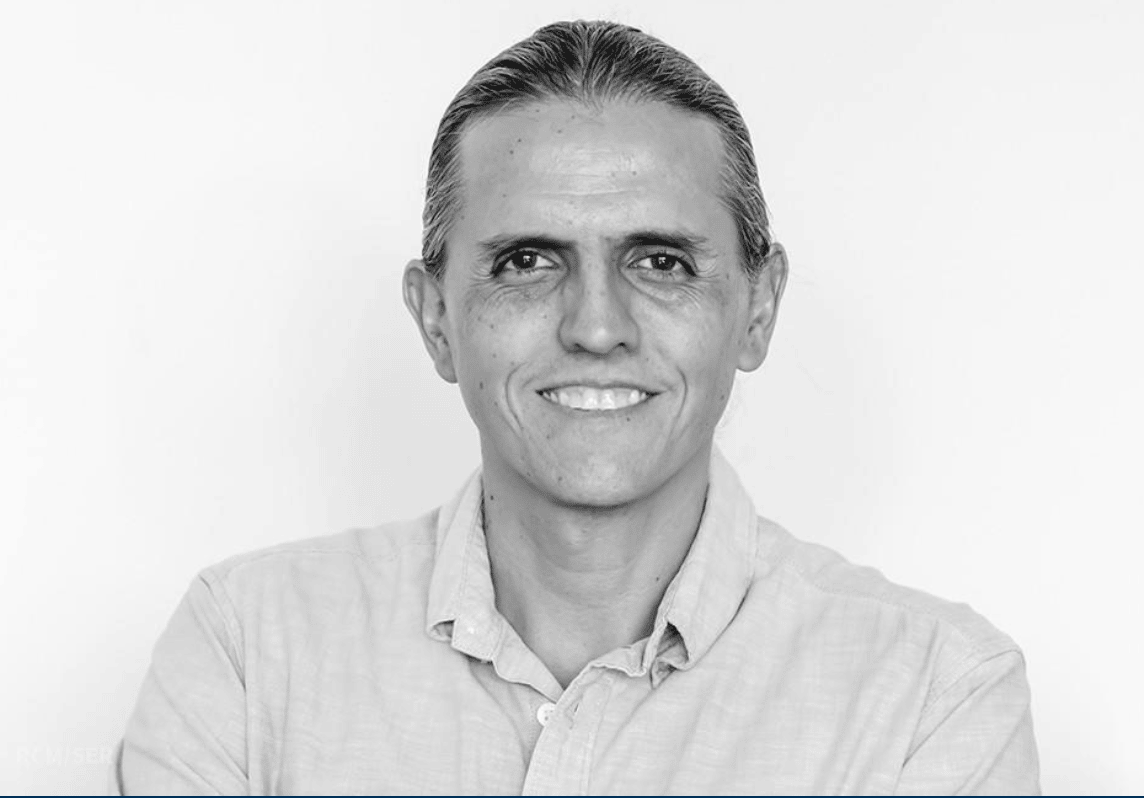 Celebrating my dear friend and Conscious Leadership Shaman - Rodolfo Carrillo this week. He's leading the Silent Retreat I'm going on in a few days, and has alway helped me find the quiet in the storm. I've had a bumpy ride in years past from a failed business, to a divorce, to cancer in my family - and Rodolfo helped me find the strength and courage to be my own healer and take responsibility for my life. He instilled a level of integrity in me that helped me look at everything in my life through a new lens - whether it was a business, a relationship, how I treated others and the planet. He helped me through the toughest of times, and we've also enjoyed epic fun like festivals and events, beach travels, leading retreats, and he passed the test of all good healers and shamans in my book - he's funny as hell. I knew he could just make certain things go away, but he would laugh and say things like "How does this make you feel or Where do you feel that pain or You should explore that or sit with that..." Drove me crazy sometimes but I later understood why. It's about our responsibility and agency over our own lives, about personal power, never giving it away, and actually staring adversity and pain in the eye and diving into our feelings so we can transcend and transmute that pain to our greatest gift and ally. Can't thank him enough for the impact he's had on my life. His latest lesson took me years to understand, "Dolce far niente - the art of Doing Nothing (in Italian)." It's harder than it sounds, not meditating, thinking, journaling, breath-work - Nada. Just being. Damn homie! I'll leave that one for another day.
As Conscious Leadership Shaman he has developed the SER model for achieving leadership of the fullest potential as well as, deep-sustainable personal mastery and organizational growth. Rodolfo has a very interesting and unique combination of business skills, experience and inner wisdom that triggers profound transformation through his work, which is motivated by his strong desire to serve others in their own personal and professional development. As an MBA graduate, Rodolfo has been involved in business consulting and training for more than 15 years and has participated as an independent director in more than 20 business boards. He has also been meditating and in a personal and spiritual development path since he was 7 years old. He has traveled and given talks and workshops throughout the world, having visited more than 30 countries and also lived abroad in the United States and Spain. This gives him a very deep cultural sensibility, which he uses as leverage in the work he does. His purpose is: to contribute to raising the consciousness of humanity so that we can create a healthier society and World where people and organizations interact with compassion and can thrive through a greater state of well-being. More on Rodolfo via his website SER.
This Week's Curiosities
First Curiosity: How a Russian Food Truck ends up in Costa Rica!
Got a taste of some of my favorite home cooked meals from childhood this week at this spot! Blinchik Ruso.
Second Curiosity: River Crabs...
How does a crab end up in a river in the mountains? WTF. Yea just spotted this guy and blew my mind.
Third Curiosity: Dogs are truly mans best friend...
Always shoutin' out Maya, my home girl! Love rocking out with you and ignoring the dog trainer's advice about sleeping in bed!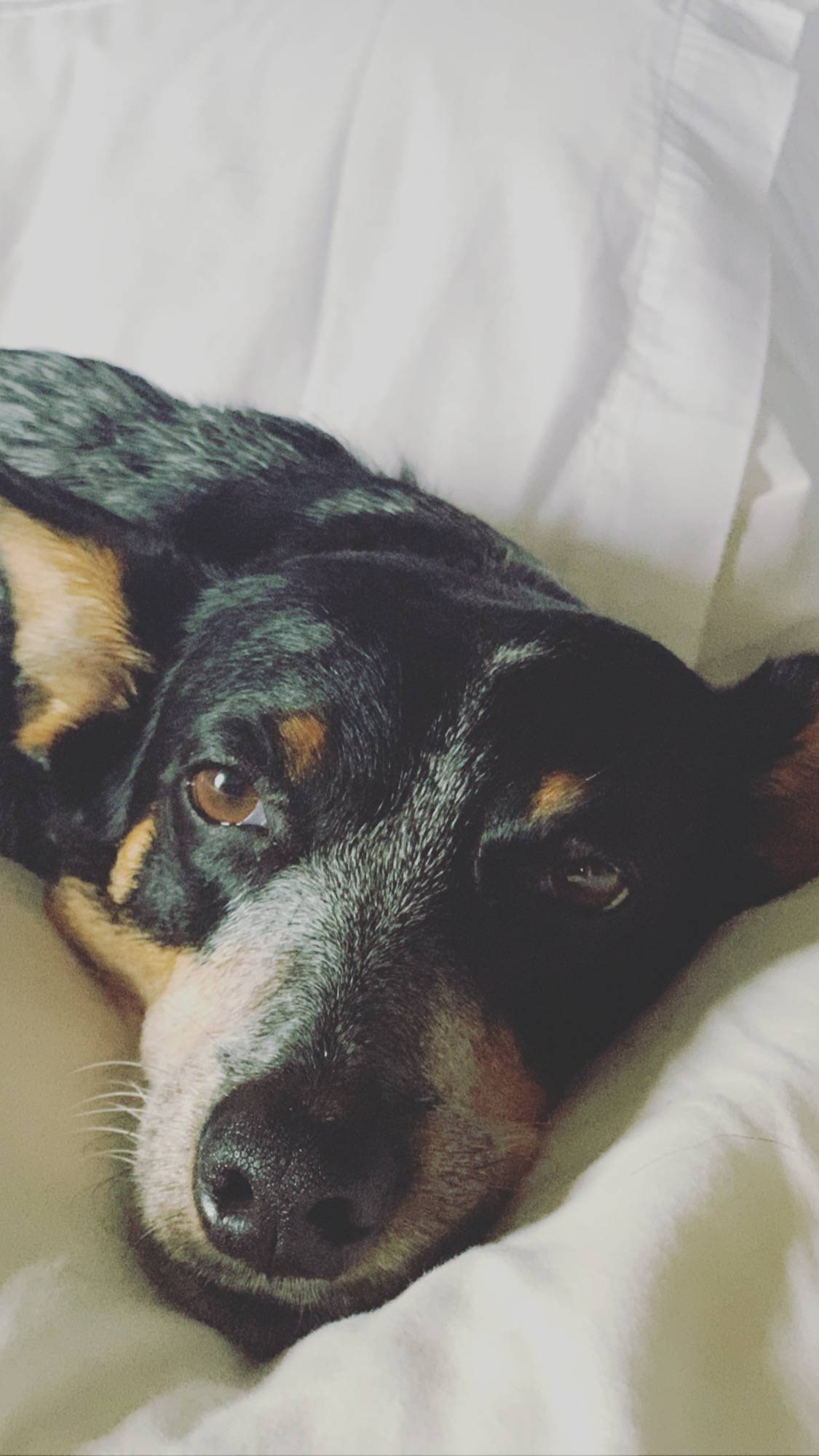 Poem of the Week
Starting to write a bit of creative floetry - hope you enjoy!
Memorable Quote:
Much Love Amigos!
Live the Possibility Newsletter
Join the newsletter to receive the latest updates in your inbox.