019: A Life Less Ordinary
Table of Contents
Hola Amigos,
This week I'd love to discuss something I call, the Life Less Ordinary. This is a life path that many people I come across are choosing, when they want more out of life, when they want to live their best and most meaningful lives and not wait another day. These are people about to take a leap, whether individuals, couples, families - I've seen it all. It usually starts with a a feeling, an itch, a nudge, a rumble in the gut. What is that feeling telling you? Are you going to listen to it? Something has to change, where I'm living, working, health, sleep, the desire to pursue some long held passion or dream, travel plans, whatever it may be... I still get that feeling - life is a river, it changes and flows, so our gut is an important signal to follow as it's way more attuned than our minds to that flow. It's been super helpful for me in life to take these moments of pause, often ahead of a big pivot or shifts, to check-in with myself and my reality, and get curious how I can step into better alignment with my values, have more fun and enjoy this ride, and take care of my core needs along the way and my health. It doesn't have to be some radical, pull the bandaid, leap into living abroad either on an off-grid farm :). It can start with inquiry, discovery, curiosity and fun. It can start with travel and investigation, spending extended time in particular areas of interest to really feel them out, go on adventures, meet locals and immerse in the community or create your own!
And for those who have already taken the leap, and are exploring life abroad, whether in Costa Rica or elsewhere... It may be a blast for y'all, but you may also be running into some of the challenges that come early on as I quickly learned - getting settled, forming community, bank accounts, car, lawyer, residency, schools and so on. Rest assured I got your back (you can alway just reply to this email if you need anything), but also there are ways to equip yourself with the right people and team to help you with this stuff. "Smooth seas never made a good sailor" as the old adage states! But in.general living abroad, starting to develop community, developing resilience, sustainable living, having a garden, working on health and wellness, having adventures and making memories with family and friends, all seem to be things that make my gratitude list for the life I've stepped into and chosen. I really love helping people make this shift as smooth as possible, but I also always speak the Truth and keep it real, this isn't a journey for the faint of heart :)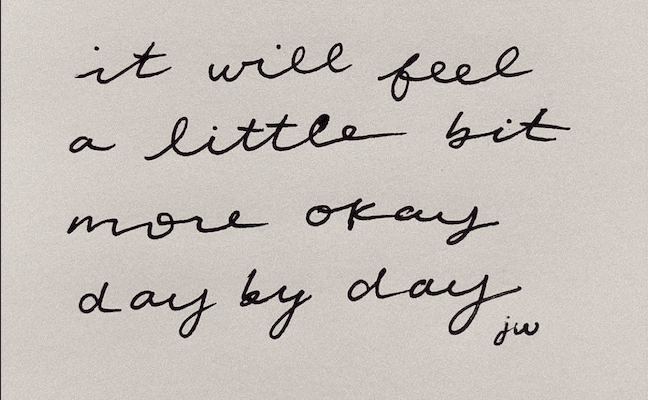 As usual, we'll dive into some hot topics, great designs and pinterest goodies, and some fun curiosities. Buckle up amigos...
Here's What I Want to Share This Week:
1. Community and the Emergent Paradigm (LINK)
Although I think people are doing a good job starting to design communities and do permaculture and such, I think the idea of society starting to live in eco-villages is still a bit premature. I say this because of the nuanced complexities of what it means to live in community and relate to one another. Most people don't really discuss this. Yes, we have to prototype and test these ways of life, as many friends are doing in Costa Rica, and around the world, but it will take an honest look at what we call the "invisible structures" and how people communicate with each other and relate to really nail it. If you look at the state of the world today (not just the 1% moving into Costa Rican eco-villages) we're definitely not there yet as a society - the green meme, cancel culture, politics, vaccine debates - people are quite divided, emotional and opinionated. Putting them in an eco-village doesn't strip any of those programs and stories away. That's why many people retreat to Costa Rica and hideaway from the default world. But they also come to pause, get their health in order, and clean up their schmutz in life. And that's why I got into retreats, healers, and wellness - because it was step one to work on myself, so I can show up in community at my best, in my truth, and aware.
In terms of community, for now, I think neighborhoods in Costa Rica like Nosara, Uvita, Tinamaste, Chirripo, Fortuna, Mal Pais, all have a good enough foundation for us to have the experience of "community" and different kinds of people to begin to see if it's for you or not. They have organic markets, alternative schools, places to live, good food, nature, amenities etc. So its one big eco-village :) You can test out actual eco-villages now as well, see if they are your cup of tea, and if not, just live in a cool town and check the vibe of the larger community. But begin to get curious and do your own research - feel into your gut, don't drink the Kool-Aid.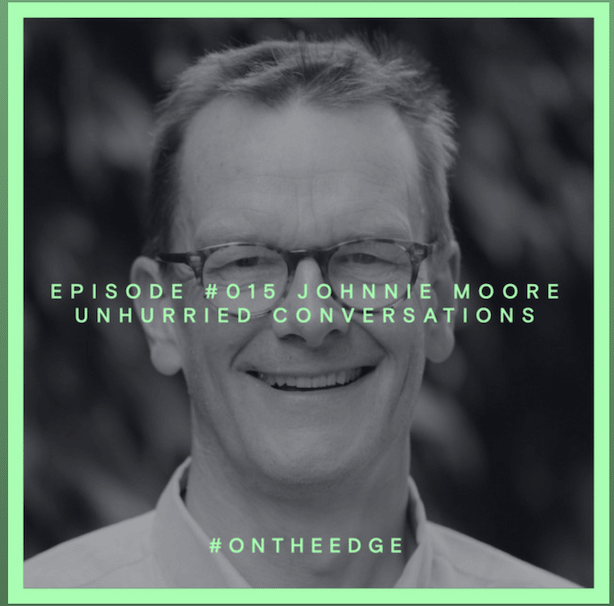 PS I say this with great respect, as I've spent my life studying the subject matter of community. I've been passionate about community for over 20 years - in high school when I built 5000 person+ events & experiences, then working at Burning Man fascinated by how they created one of the most powerful community movements I'd yet seen, then visiting the leading Eco-villages and retreat centers around the world, meeting top healers and doctors in longevity, and finally Costa Rica with my own experiments in the space. Costa Rica was the melting pot of it all, with incredible people, nature, and possibilities for good living! It's where I settled, and support people doing the same. Here is a link to a conversation on the topic from my Youtube.​
2. Your Health is Your Wealth (LINK)
It's hard to do anything if your body is run down, if you feel overwhelmed, tired, sick - whatever. I find that almost everyone I'm meeting has some goals to improve their Body (diet, exercise, rest etc), Mind (mental health, meditation, slowing down), and Spirit. It's hard to create any major shift in the external without the internal, until we change our lifestyle habits and mind habits. Creating more time for us, is self love and step one in my opinion to showing up in the world with your best foot forward - walking the walk. More time to hike, eat well, sleep well, slow down, feel our feelings, whatever resonates. The biggest disease I see around me today is busyness, and i'm still recovering from it myself, as it can sneak up on you.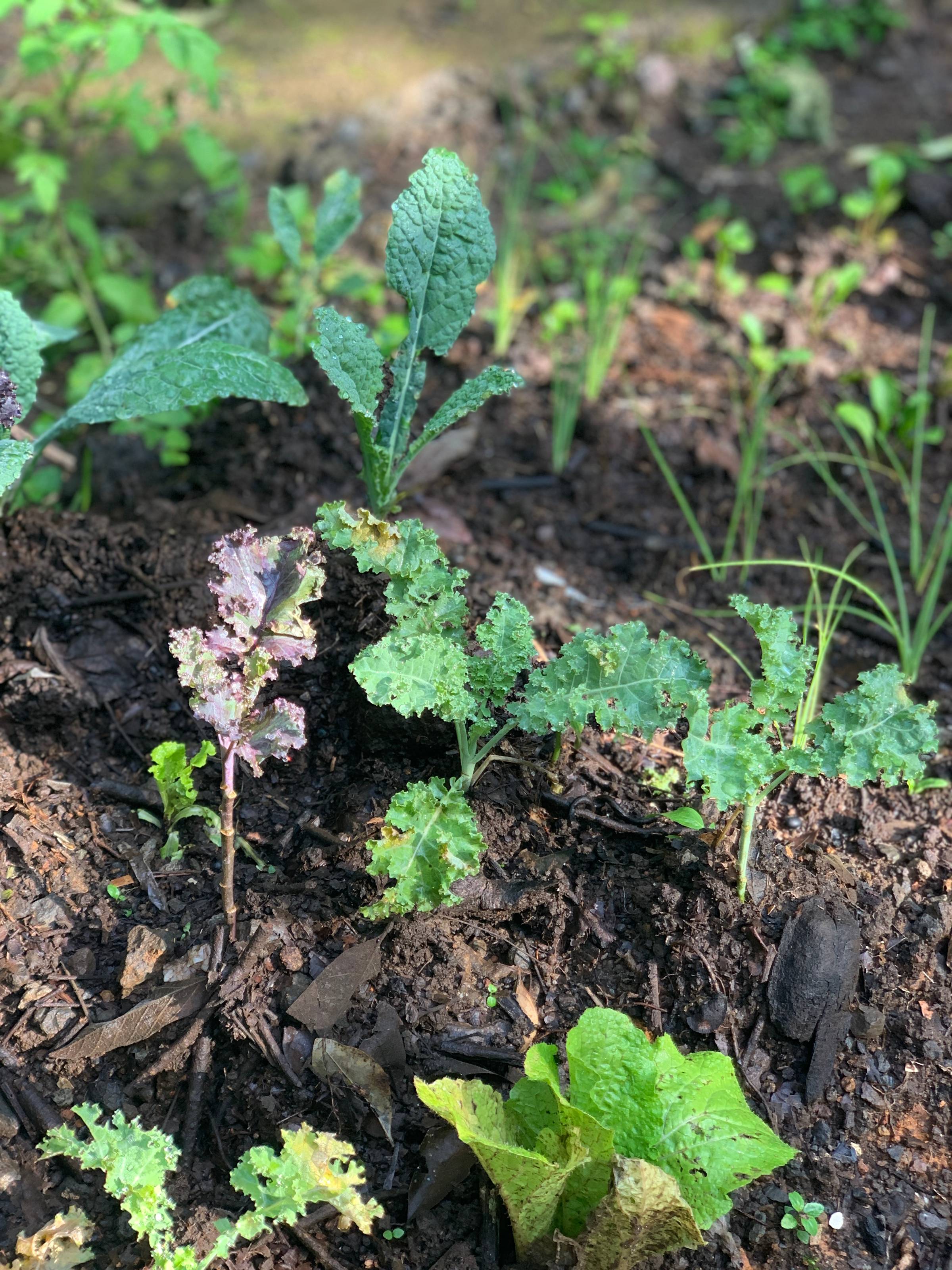 3. Inspiring Designs of the Week (LINK)
This week's pics are a bit more organic, out there, and natural designs but still got some sexy minimalist geometry in there :)
Lets Start with the Bali Style, Organic Shaped, Bamboo & Wood
Okay lets get linear for a bit :)
For some More fun outdoor features...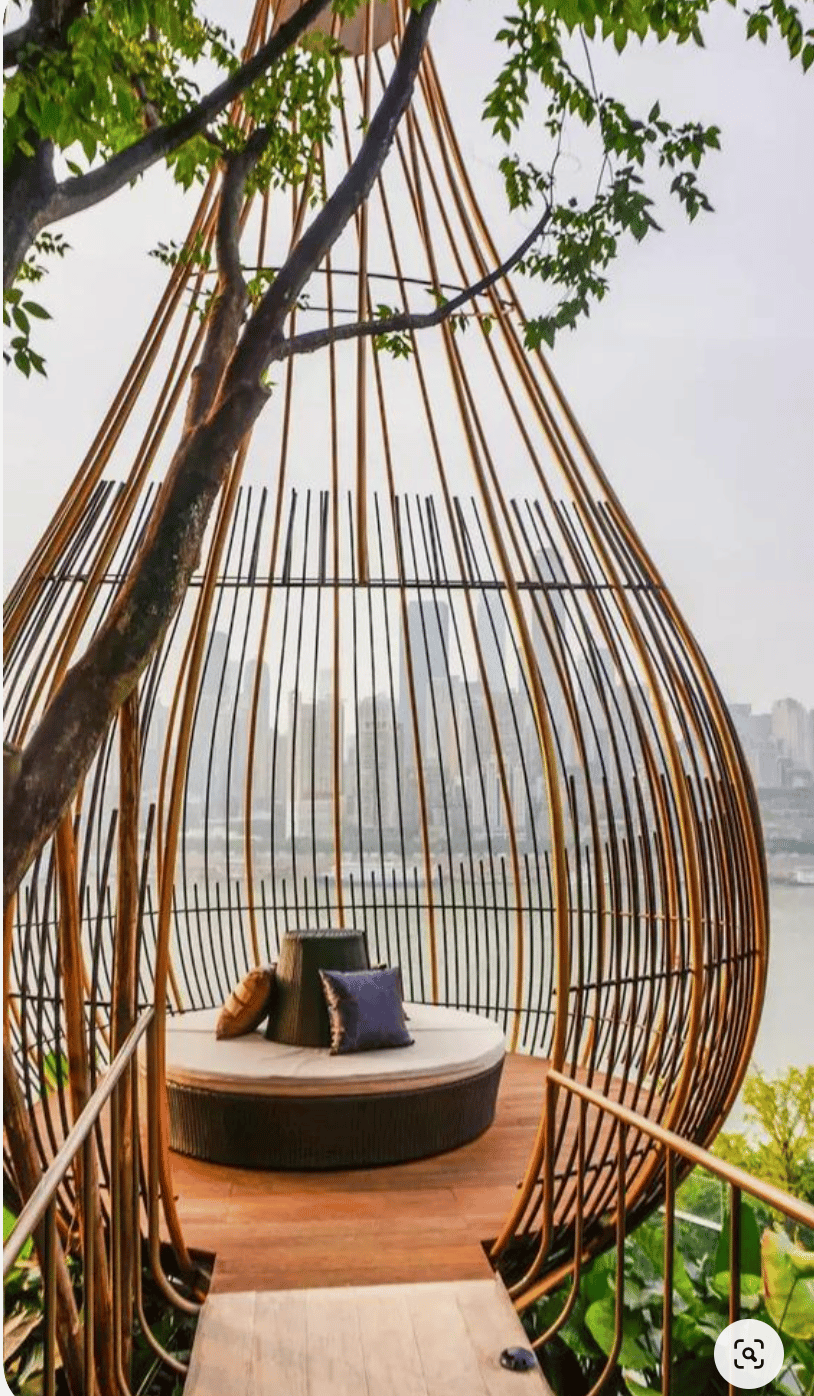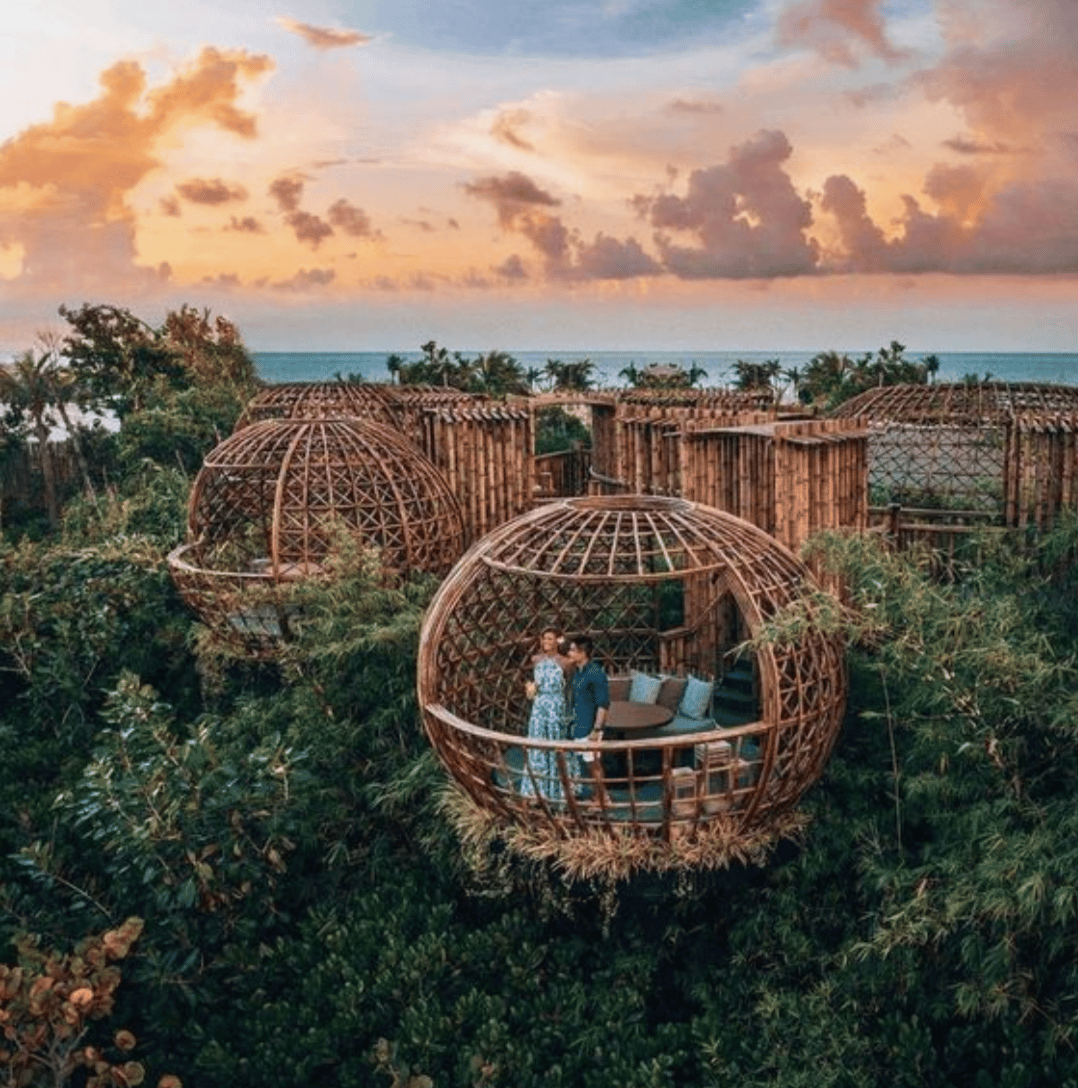 ---
⚡️ This weeks Goodies - Free Workshop & Free Online Course ⚡️
1. Free Workshop / Webinar: International Real Estate and Alternative Living - Its packed with good info on buying land abroad, communities and eco-villages, building income producing properties and conscious land stewardship :) If you need more support in Real Estate or Development - just reply to this email and we got your back - realtors, attorneys, accountants, architects, builders, property management solutions, oh my.
2. Community & Land Safari - Starting to take enrollment on our next Land Safari's where we look at real estate, see communities and learn about a lot of cool stuff all while having fun in Costa Rica. I've been doing these Safari's with groups & individuals for some years, and now time to make it a bit more official! Let's Ride!
3. Free Access to my online course on alternative living, moving abroad, and Taking the Leap. This is essentially the best of what I offer in workshops and consultations with clients in a condensed format and is designed for anyone looking to move abroad or develop a land project whether its a home or full retreat center & eco-village. I love sharing this content on teachable as it beats long zoom calls and you have me in your iPhone app :) See the full Genesis Incubator if you want more of this goodness.
Catch past webinars and workshops HERE or Zaydeltube.
Who We Are Celebrating This Week: Lisa Atie & Beyond the Work
​Beyond the Work is a non-profit organization providing food justice and agricultural hands-on educational programming to uplift marginalized communities of color out of poverty to become empowered, economically self-sufficient, and holistically healthy individuals.
Beyond the Work is dedicated to meeting the challenge of dismantling socioeconomic barriers to equitable living by creating a holistic, sustainable solution to systemic inequities of food, housing, and education. We work with members of our community to create a pathway to affordable housing, sustainable food sourcing, quality education and workforce opportunities to empower and uplift communities of color. We take the approach of "Local context, global impact."
Our founding team is made up of Black, Indigenous, Hispanic, Asian, and Middle Eastern women and men. From teachers and activists to engineers and entrepreneurs, we are a team that represents the true diversity and unity of the communities from which we come. We are devoted to serve the physical, spiritual and soul wellness of all peoples, centered on the teachings of Jesus Christ. Though we vary widely in our ethnic backgrounds, cultures and experiences, we come together under one truth... Read More​
This Week's Curiosities
First Curiosity: Strawberry's are amazing
Love me some strawberry, so I planted some. Why not? Garden Vato, below guards them, he's been my personal security detail for many years.
Second Curiosity: Art in the Everyday
My neighbor Ruben Dario is an artist, so I often take walks and see what he's working on. These two flamingos, a recent commission, are still in progress but I often admire the journey more than the outcome. Ruben is a master, 50 years at his craft, just the way he thinks and speaks is something I learn from daily.
Third Curiosity: Dogs are truly mans best friend...
Maya's weekly update. Even if you don't really care, science proves I'm giving you a dopamine boost and happiness :)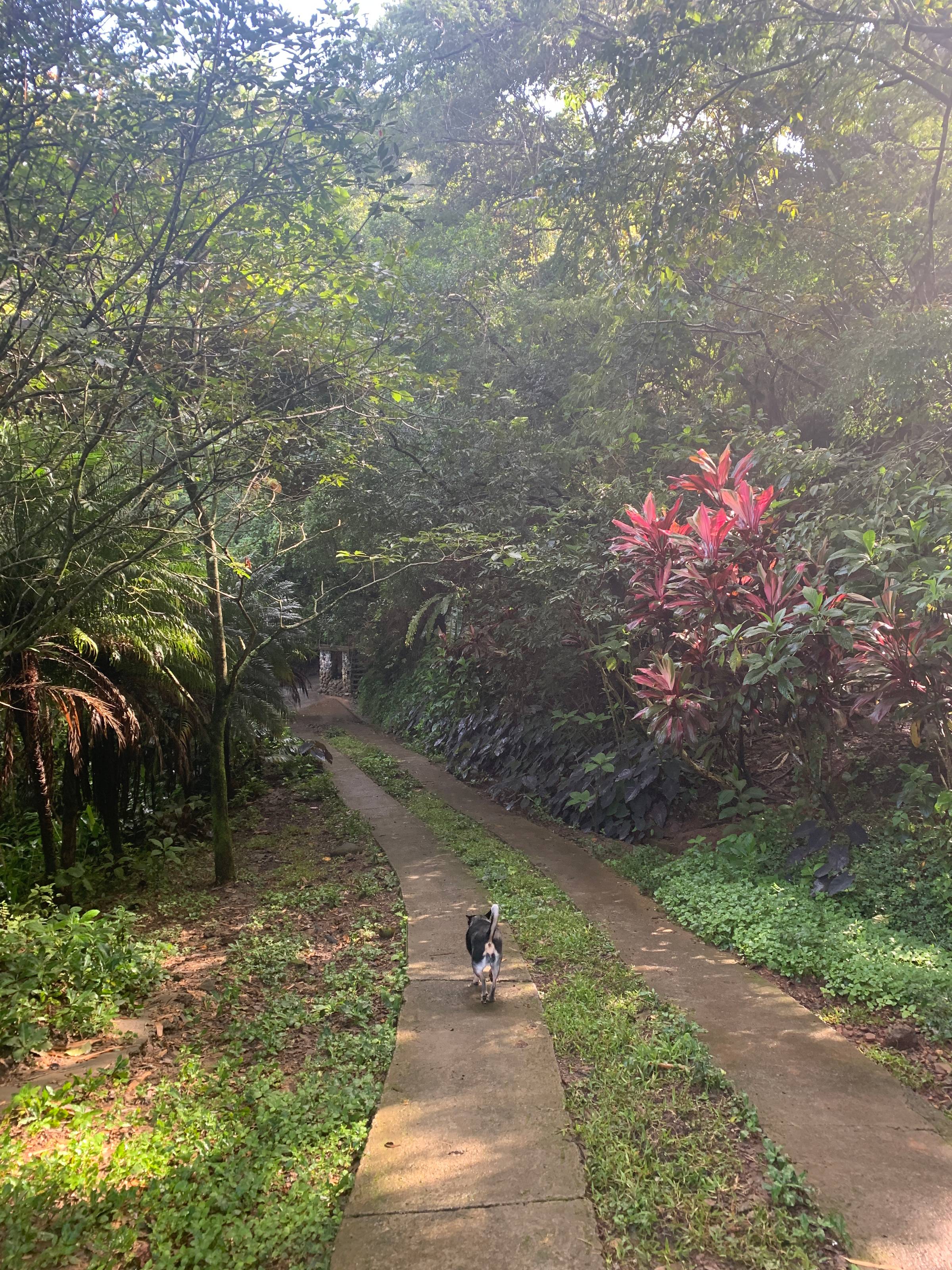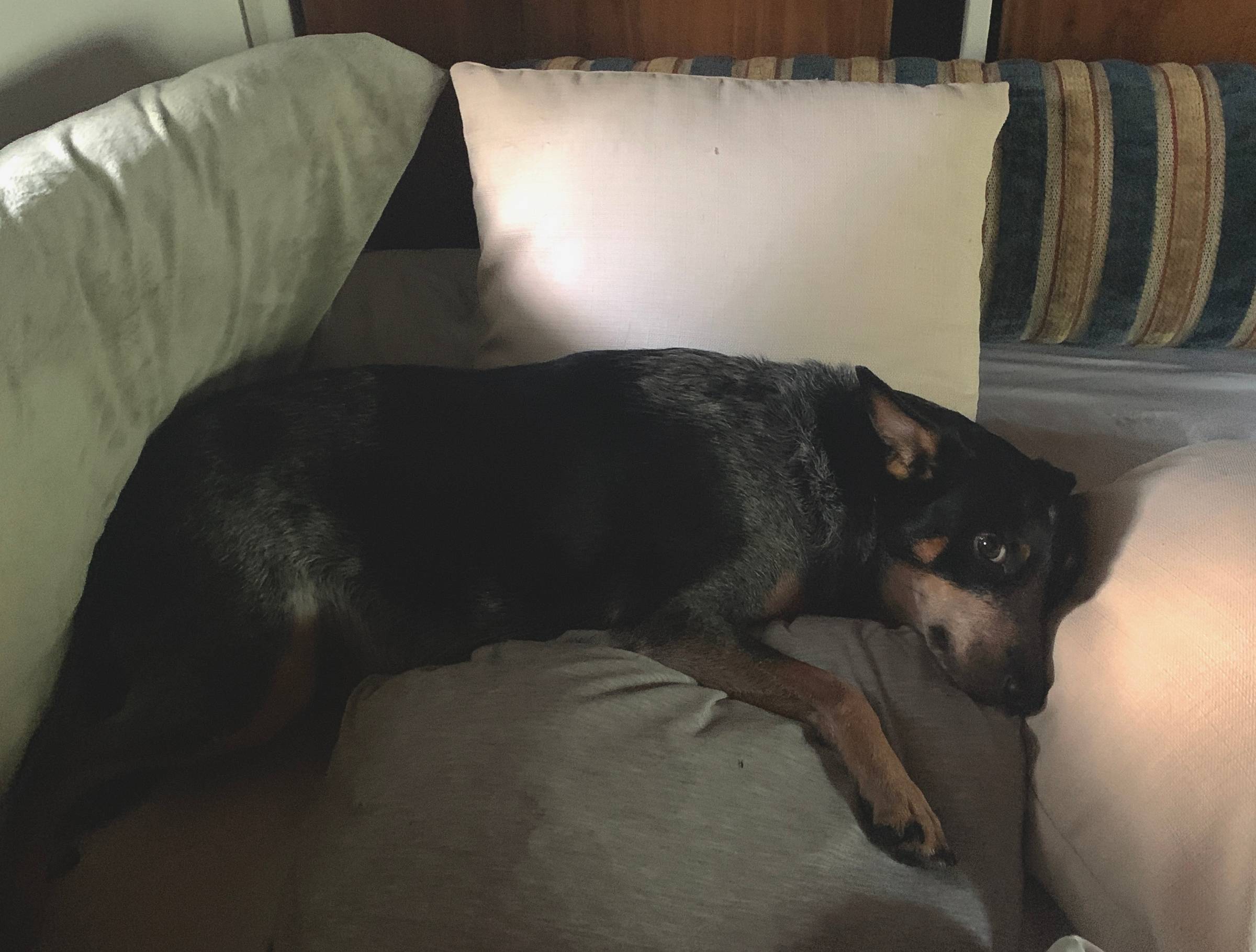 Memorable Quote:
Much Love Amigos - wishing you some colorful days!
​
Live the Possibility Newsletter
Join the newsletter to receive the latest updates in your inbox.